Whether you're off to a road trip or just on a casual city stroll, car features are an essential part of a successful Valentine's date. So, we came up with a list that could come in quite handy before, during, or after the trip – if you know what we mean.
This list can serve as a reminder of the features you haven't used, or the things that you can look for next time you're buying a new car. Either way, it's better to be informed. Just try to keep your eyes on the road and your hands on the steering wheel.
Infotainment System
Aside from setting the mood for the night, the entertainment system could be your savior if you don't have a topic to talk about. Some cars also have premium speakers, like the 24-speaker Mark Levinson Quantum Logic Immersion (QLI) Reference found inside the Lexus LS 500, which provide impressive sound clarity.
Huge LCDs that play DVDs can also be useful. If you don't like the current movies in theaters, why not get a romantic classic and play it in your car? As an added bonus, some cars have infotainment systems that could connect to the internet.
Tip: Don't forget to go incognito and clear your browsing history, as well.
Foldable Seats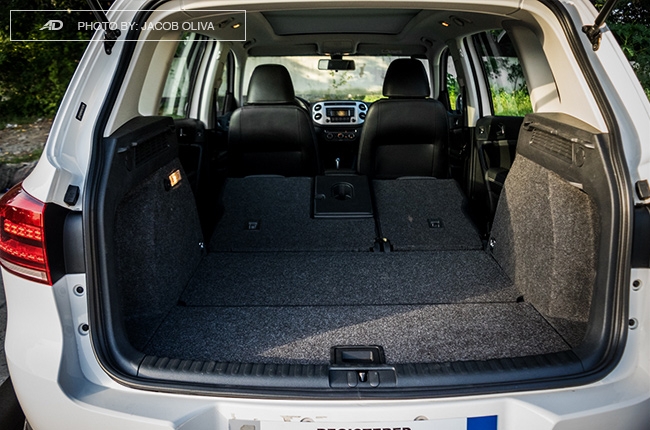 For outgoing couples, an extra space for your baggage is a must. Some cars, like the Volkswagen Tiguan, can fold their second-row seats entirely which helps you maximize its capacity. This also gives you more freedom to move inside; that's if you want to do fun activities like playing board games, eating ice cream, or reading books.
Tip: Aside from washing your car, make sure your mats are vacuumed to avoid chaffing.
Automatic Climate Control
Nothing beats a worry-free trip than an excellent air-conditioning, like the SsangYong Musso's automatic climate control. When things heat up, your car's automatic climate control will keep the car cool and cozy whether it's a hot noon or a cold midnight. It even has seat coolers – just in case things really heat up.
Tip: If your car has a defogger, use it.
Sunroof
Since covertibles can be a little bit of a hassle in our tropical country, some models, like the GAC GA4, are gifted with a sunroof that gives a wide top view. It will give you the feeling of being outdoors while inside the vehicle. Trust us – the blue-painted or star-filled sky will definitely set the mood.
Tip: If you choose to enjoy the view, make sure you're not driving.
Captain Seats
The Honda Odyssey's leather-clad captain seats on its second row have a premium feel to it. The seats are pleasant to touch and fully reclinable, giving passengers a comfortable, lazyboy-like experience. You might need to convince your partner that the actual date isn't really inside the car.
Tip: You need to get a driver for this. A quiet one.
Valentine's Day must have accessory: Heavy Tint
As much as you want to flaunt your date on Valentine's, it's still recommended that you get your cars heavily tinted. This is for your own privacy which we strongly value.
Latest Features
Battery banks that can jump-start your car. Here are the top five best we've seen available online.

We list down the most fuel-efficient sedans for city drives in the Philippines, ranging from small to mid-size models.

When it comes to all-electric crossovers, BYD knows their stuff. They know what it takes to make electric great.
View More Articles