For some new car buyers, a pickup can be too big and heavy to drive. But these characteristics are what make it a great vehicle to move your business forward or take your family to places. That being said, here are 5 reasons why choosing a pickup truck can be a great decision.
Toughness
A pickup presents a muscular feel on the road through its bold fascia and wide wheel arches. However, a pickup isn't just all style as its big body and rigid frame serve as teasers to its true nature as a tough vehicle. Due to its heavier built, reinforced suspension, and beefed up wheels and tires, it can endure varying road conditions. These include muddy, rocky, and sandy tracks on remote locations, as well as flooded roads.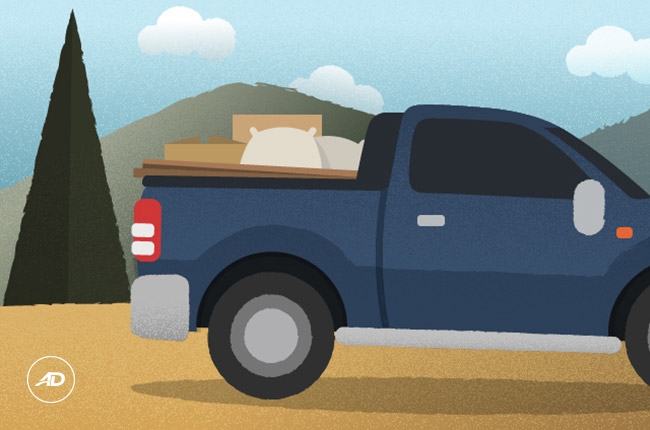 Strength
A pickup's carrying capacity is one of its major advantages. Models like the Chevrolet Colorado, Mitsubishi Strada, and Isuzu D-MAX can carry up to 907 Kg, 954 kg, and 1,085 kg, respectively. This means that each can deliver around a ton or more of sand, gravel, wood, or fruit to and from business areas.
Commendable dependability
With its combined toughness and strength, a pickup can prove useful in other non-business related purposes. An example of this is during emergencies like flash floods. If needed, a pickup can drive on submerged areas where a sedan or a hatchback can't reach. That's because most of what's found under its hood like engine components and inlets are mounted higher and protected against water and other elements.
The Ford Ranger, for example, has an 800 mm wading depth. This means that it can be driven on flooded roads or across rivers with half of its body submerged. With this capability, it can be used to deliver relief goods or rescue stranded people on hard-to-reach, flooded areas.
Versatility
The pickup's tailgate is a nifty feature. It can function as a table to work on some things like carpentry. When the tailgate is fully-opened, you can use its flat surface to place items like hammers, power tools, among others.
It can also be turned into a picnic table on weekend family vacations. You can use its flat surface to place items like food baskets and coolers.
Comfort and tech
Pickup trucks these days have an assortment of interior amenities that balance their character as macho vehicles. The Mazda BT-50, for example, offers automatic 2-zone air conditioning, and multi-information entertainment system for passenger comfort and enjoyment. On the other hand, the Toyota Hilux comes with an infotainment system that can play DVDs.
Although a pickup is designed to tackle all kinds of terrain, it still comes with underpinnings that give it a comfortable ride. To put things in perspective, the Nissan Navara is equipped with a multi-link rear suspension which allows the vehicle to adapt on different terrain.
Buying a pickup truck is a great choice for those who want a vehicle that's great for both work and leisure. It can be driven on rough roads, can be used in times of emergencies, and can carry loads of materials for many different businesses. On top of those, it also turns into recreational vehicle for family vacations.
Latest Features
Priced right, engineered to be driven, and polished premium, the Mazda3 makes for a great daily driver for enthusiasts.

Cars come with the latest and greatest tech now with adaptive, automatic, and advanced systems, but is it worth it?

We created a quick list of cars you can buy today that will give you the most amount of horsepower for the lowest price.
View More Articles