With more and more people purchasing vehicles, certain trends start to emerge. Over the past decade, the crossover has taken over as the vehicle of choice for many. This boom is partly due to the fact that we love big cars, mainly SUVs, and are always at the top of our lists due to our unpredictable weather. The extra height and technology found in big SUVs have been trickling down to crossovers—for those who want the advantages, but without the size. If you've been shopping around or are familiar with vehicles in general, you'll often hear the terms 4x4 (4WD) or all-wheel drive (AWD) passed around.
Not limited to SUVs, pickups, or crossovers, these terms can also be found in supercars, super SUVs, and other high-performance vehicles. Do they mean the same thing? Is it just marketing speak? Each manufacturer tends to use its own name for its chassis systems for branding reasons, but we can generally separate 4WD/AWD drivetrains into four basic groups: full-time 4WD, part-time 4WD, full-time AWD, and part-time AWD. Let's break it down.
Full-Time 4WD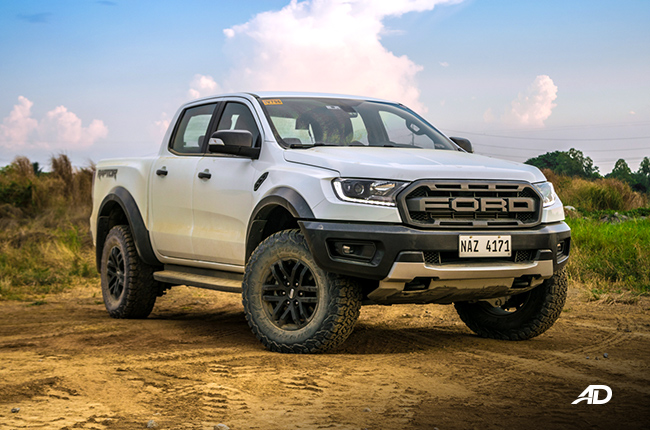 As the name suggests, all four wheels are propelled by the engine at all times. Usually found in truck-based platforms, the driver also usually has several options that can affect the operation of the drivetrain according to road conditions. In normal driving, the front and rear axles are separated by a differential that allows them to operate at different speeds. Taking a turn, for example, will have each tire spinning at different speeds according to power input and which set of tires are on the outside or inside of the turn.
Some vehicles have an option for a differential lock. This locks up the differential between the two sets of axles and restricts any differences in tire speed, regardless of vehicle speed and driving conditions. This is a great feature when maximum traction is needed when going off-roading. Combine that with the option of a low range (4x4 low), and the torque applied through the drivetrain is significantly increased, perfect for extreme off-road conditions.
Examples are the Toyota Land Cruiser and Ford Ranger Raptor.
Part-Time 4WD
For part-time 4WD, normal driving conditions mean that the vehicle is only driven by two sets of wheels, front or rear. The 4WD setting is usually activated via a mechanical lever or an electronic switching system, such as a rotary knob or buttons. Different modes for different road conditions are also present here, and you may also find the low range setting.
When the 4WD mode is selected, torque is split evenly between the four wheels. Generally, part-time vehicles tend to lack differentials between the front and rear axles, thus limiting the use of 4WD to off-road applications only. Use of the system at high speeds or smooth surfaces can damage and stress components, especially in the low range.
Examples are some Mitsubishi Montero Sport, the Isuzu mu-X, and Nissan Terra.
Full-Time All-Wheel drive
Full-time AWD operates similarly to an all-time 4WD system due to the fact that power is sent to all wheels constantly. With all-wheel drive, the system is always on and needs no activation or input from the driver to work. There's also no locking of differentials here, everything is done usually electronically and with sensors.
Most newer all-wheel-drive vehicles send power to a primary axle, either the front or the rear, and sends power away from the slipping wheels when it detects a loss of traction. Some systems work by only driving two sets of wheels (essentially part-time 4WD) until traction loss is sensed and torque is sent to the other set of wheels to compensate. In performance applications, AWD systems can direct up to 100% of power to the front or rear depending on conditions.
Examples are the Subaru Forester and Nissan GT-R.
Part-Time AWD
Like part-time 4WD, vehicles with part-time AWD systems can be switched on and off through a rotary knob found inside the cabin. Aside from that, other car manufacturers like Mazda have predictive AWD systems, which means power will be distributed on all four wheels when it's only necessary, none the less, the vehicle will only run by the front wheels. Although, do take note that part-time AWD systems are not really designed for heavy off-road as this type of drivetrain do not come with low gearing. Regardless, part-time AWD systems are very essential during inclement weather. On the other hand, this particular drivetrain also holds certain benefits with it weighing less compared to a 4x4 drivetrain, therefore, increasing its fuel efficiency, making it ideal for compact vehicles.
Aside from Mazda models like the CX-5, CX-9, other crossovers like the Nissan X-Trail and Honda CR-V are also equipped with a part-time AWD system.
Latest Features
Both are within the same price range but are in many ways different from each other.

The Chevrolet Tracker presents tempting design details and features that should be given much more attention.

Choosing the right vehicle is hard so we created a list of 10 vehicles that could tick all the right boxes for your current and possibly your future needs as a young professional.
View More Articles