For Mazda, owning a vehicle doesn't end with paying for the car and leaving their showroom with a huge smile. Through their YOJIN3 TOTAL CARE, they make sure that new owners are taken care of like VIPs.
Yojin is the Japanese term for 'care' – a word that Bermaz Auto Philippines (BAP) Inc., the local distributor of Mazda vehicles, promises to uphold through the first 3 years of car ownership. It applies to all brand new Mazda cars sold from January 1, 2013, including the all-new CX-5.
Their services help you maintain your car, aid during emergencies, give concierge benefits, and provide limited warranty with bumper-to-bumper coverage – all free of charge.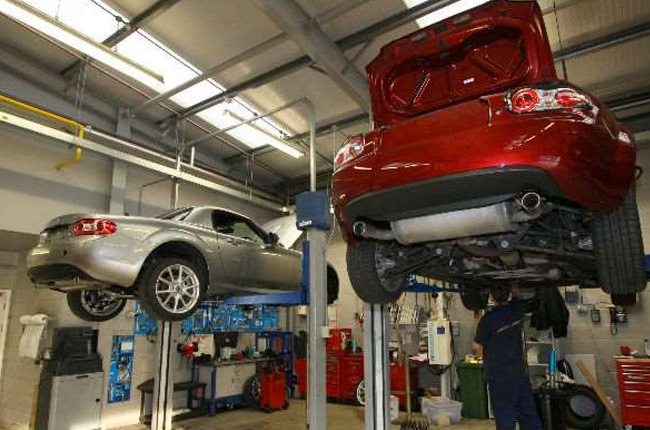 Periodic Maintenance Service
For every Mazda car bought, it gets periodic maintenance service (PMS) from their authorized dealerships all over the country. Some brands may ask the customer to pay for the parts and labor used during PMS but for Mazda, these are all on the house as long as they're within the preferred PMS schedule. This will run for 3 years or until 60,000 km on the odometer is reached, whichever comes first.
Warranty
Mazda makes sure that their vehicles will come out of the showroom with utmost quality. In case there's any defect that needs to be addressed, they got it covered with their new vehicle limited warranty with bumper-to-bumper coverage. This applies for up to 3 years or until the odometer reads 100,000 km.
Roadside Assistance
If ever a Mazda owner gets in trouble on the road or just need a helping hand, BAP is ready to assist. Their nationwide 3-year roadside assistance helps the owners through emergency situations such as towing services, minor on-site vehicle repair, and vehicle removal. Other aids during travel are also available, which include alternative travel assistance and arrangement of hotel accommodations.
In addition to that, owners of Mazda vehicles are entitled to more than a handful of concierge services such as referral and reservation (for dining, hotel, car rental and limousine, and golf course), business services, flower and gift delivery, and courier service.
All these perks are accessible by calling (02) 687 8595.
Mazda's YOJIN3 TOTAL CARE is a great proof that after-sales service is among the important things that BAP include in their vehicles. It adds great value to the car, which makes owning a Mazda a great and practical choice.
Latest Features
Here's a quick guide on how to contest a No Contact Apprehension Notice of Violation specific per city.

Remember that road surfaces can get slippery when wet and driving in the rain takes more concentration than driving in the dry.

Getting insurance for a modern MPV like the Geely Okavango is the right call to make. Here's how much it would cost.
View More Articles