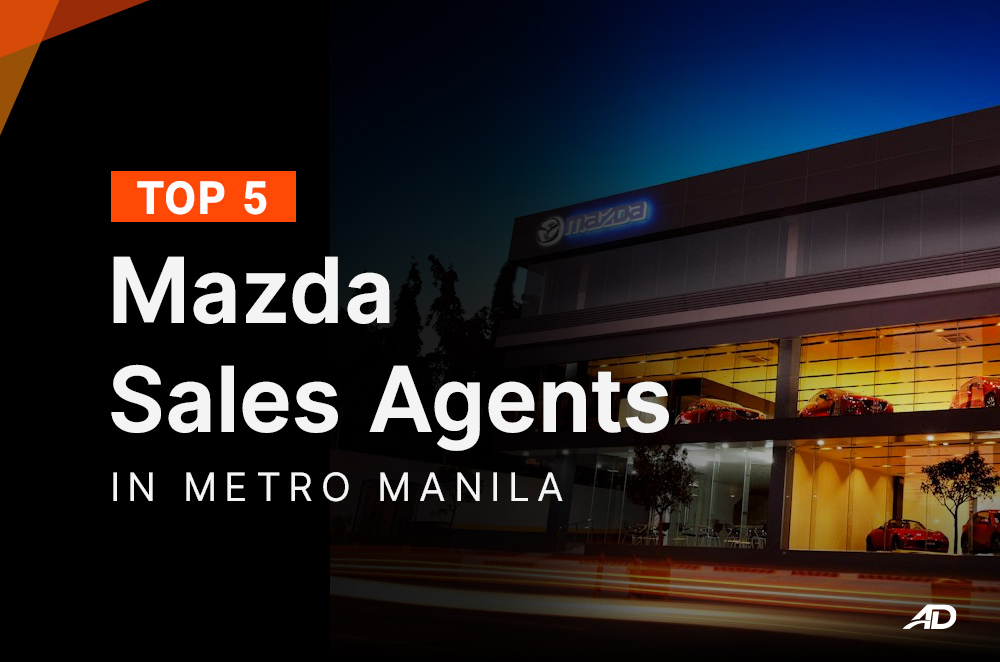 Mazda, distributed by Bermaz Auto Philippines, is one of our favorite brands out in the market today. The Japanese marque has long been a highly regarded player in the industry, making cars that are daily-driver material with driver engagement being a priority. Getting impressed by a Mazda vehicle is easy enough, but getting a pleasant and efficient car-buying experience is something that has to be searched for.
Fortunately, AutoDeal has partner sales agents that can cater to your needs. We'll get you through the door of the dealer – figuratively speaking – without having to leave the sanctity of your own home. We've compiled this list based on past performance in Q4 of 2019. These sales agents have given exemplary service and are, to us, great performers with great service. You may also direct and contact these agents through the AutoDeal website.
Mazda Alabang
Walter Dellota boasts an average reply speed of 24 minutes which is quite quick. Working down south in Alabang, he was able to sell 7 Mazda vehicles in the fourth quarter of the year 2019. He also has good demeanor towards customers and will serve your needs well whether it be addressing an inquiry or streamlining the buying process.
Mazda Greenhills
Ana Condolon boasts some of the best sales numbers on this list. With a total of 25 Mazda vehicles sold in the fourth quarter of 2019, she stands as one of the most successful agents in Metro Manila based on these figures alone. Her reviews also state that she is easy to deal with, and a highly dedicated partner agent on AutoDeal. She'll meet your needs and even go above and beyond to ensure that your customer experience is smooth and easy.
Mazda Makati
Marnelli Pulga, with a 5-star rating on our website as an AutoDeal partner agent, touts a reply speed that is the fastest in this list. On average, she will get back to you in a blisteringly quick time of 12 minutes. You can shoot her an inquiry, eat a snack, and have a reply right after. According to her reviews, she is a hard worker and allows you to have confidence in your purchase. She works even on holidays and weekends and is ready to take your call.
Mazda Pasig
Maricar Fernandez is based in Mazda Pasig and has been active since. She will be able to handle your inquiries and streamline your transactions. She replies within a reasonable time period and also has achieved a 5-star rating on our website as an AutoDeal partner agent. If you live near the Pasig dealership, she'd be worthwhile to contact.
Mazda Quezon Avenue
Rachelle Alhambra is based in Mazda Philippines' Quezon Avenue dealership. As a partner agent with AutoDeal, she was able to achieve a 5-star rating based on client ratings. Those in the Quezon City area will do well to contact her dealership through AutoDeal for inquiries. Ask about the latest models or the best deals, and you may just drive home a new Mazda vehicle.
Latest Features
Priced right, engineered to be driven, and polished premium, the Mazda3 makes for a great daily driver for enthusiasts.

Cars come with the latest and greatest tech now with adaptive, automatic, and advanced systems, but is it worth it?

We created a quick list of cars you can buy today that will give you the most amount of horsepower for the lowest price.
View More Articles