In the Netflix series, Marvel's Punisher, Frank Castle shared a tiny bit of wisdom while he smote his would-be sidekick David Lieberman:
People think that torture is pain. It's not pain. It's time.
Someone heading to their place of work may frequent EDSA twice on a daily basis, and we must say, Castle's wise words are absolutely right. Spending hours behind the wheel while looking at almost stationary traffic and thinking about how to get to work (or home) instantly (but to no avail) is definitely torturous. The time wasted on the road is pure punishment and, needless to say, stressful.
Luckily (like Lieberman), life isn't really over when you end up in a traffic jam. Trust us, there are ways to beat the stressful drive when you're stuck on EDSA, or any busy road, for that matter. Let us share some tips.
Sing your heart out
Get your music player and curate your favorite playlist. Be it disco, heavy metal pop, jazz, or whatever rocks your socks — put on a playlist of songs that you can sing or tap along to. Go on, the world is your stage. Nobody can hear you anyway. Just make sure your windows are up, okay?
Mr. DJ, can I make a request?
If music isn't your thing, local radio stations have talk shows or even radio dramas that you might find entertaining. Both Monster RX 93.1 or Magic 89.9 can jump-start your morning rush hour drive with their trivial topics, while night trips can become less boring with Papa Jackson's love advice segment on Energy FM 106.7. Give them a try. No judging, please?
Carpool is cool
The best way to entertain yourself while driving is to have someone to talk to. Offer carpool to your officemates or have a friend to share the agony of traffic with you. Talk about the latest trends in show business, or discuss whether the Earth is round or flat, or whatever.
Car games and more
When you're riding with someone, it's easier to forget the time (and stress) when you play games inside the car, right? The classic 'rock, paper, scissors can be your first bet, but you can also try the timeless 'truth or dare'. Who knows, if you're riding with an officemate, you might get juicy information like a secret crush that you have no idea about. Awkward.
Keep your mind busy as a bee
The best way to de-stress yourself is to snap out of it. Learn from audiobooks—you can learn Korean, Japanese, or any language that you may be interested in. Or, perhaps, use the time for thinking about the food that you want to eat for lunch, or the resto that you can visit for dinner, or the color of the car that you will check on the AutoDeal website—think of anything else, and stop focusing on the stress that builds inside you. Of course, and needless to say, be mindful when you drive. You don't want more trouble than being stuck on EDSA.
Billboards are there for a reason
For those people who enjoy looking at visually appealing stuff, the billboards on EDSA are great stimuli. You may come across interesting things up there like upcoming movies, a huge inflated chicken, Belo's next victim err…creation or any oddities. Remember the Technomarine ad with a watch over Manny Pacquiao's eye?
Being witty is the key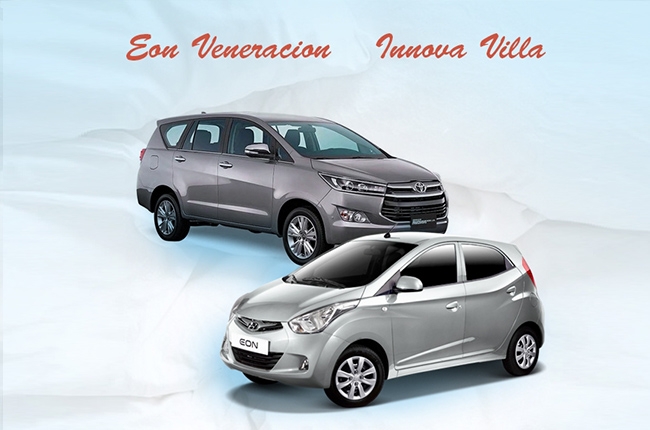 Aside from billboards, fellow stuck cars are interesting too. It only takes time (and an insurmountable amount of boredom) before you can come up with witty names using vehicle nameplates you see on the road, such as Toyota Innova Villa or Hyundai Eon Veneracion.
Live positive
On a more serious note, negativity can induce more stress to your mind. Think positive and see the good side of everything. Also, if a car cuts into your lane, just let it pass. You'll never know, that person might be in an emergency.
Talk to the universe
When all else fails, and you still feel agitated because of being stuck in heavy traffic, then we suggest that you quiet your mind and utter a fervent wish. Use your three wishes all at the same time to be driven out of your hellish situation in EDSA. Who knows, the universe might hear you, and you might feel better after the hours you spent doing nothing?
As we delved into these suggestions to help alleviate the boredom, anxiety or stress that you feel when you're stuck in traffic, we also want to remind you that using your phone while driving is illegal and may get you in trouble, not to mention steep penalties. So please, refrain from touching your phone. Happy driving!
Latest Features
Priced right, engineered to be driven, and polished premium, the Mazda3 makes for a great daily driver for enthusiasts.

Cars come with the latest and greatest tech now with adaptive, automatic, and advanced systems, but is it worth it?

We created a quick list of cars you can buy today that will give you the most amount of horsepower for the lowest price.
View More Articles