We've published a number of local and foreign automotive news for the last 120 hours. In case you were too busy last week, here's a recap of the latest news in the automotive industry.
Local News Recap
Auto Nation Group, Inc., the official distributor of Mercedes-Benz vehicles in the Philippines, has launched the 2017 E-Class featuring a stylish, sporty exterior, a refined interior, and an advanced tech. Locally, the E200 is the first E-Class to be released and it is available in 3 exterior trims: Avantgarde, Exclusive, and AMG-Line.
On the other hand, Mitsubishi Motors Philippines Corporation (MMPC) held a groundbreaking ceremony for the construction of its P2 billion stamping shop facility in Laguna. The construction of the said facility is in line with MMPC's participation in the Comprehensive Automotive Resurgence Strategy (CARS) program. MMPC's stamping shop facility is eyed to boost the local production of the Mirage and the Mirage G4 to around 60,000 units annually starting 2018.
Foreign News Recap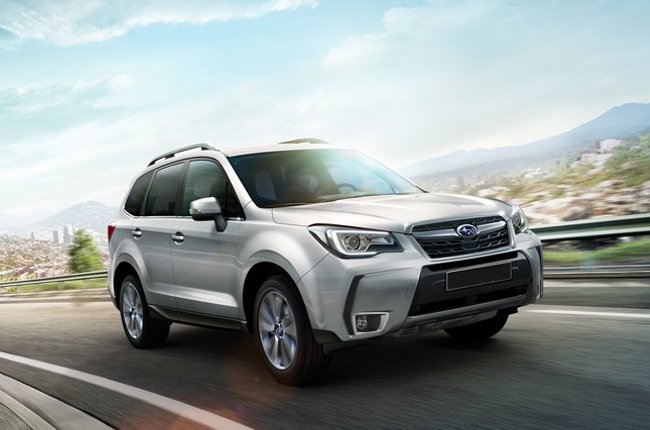 Fuji Heavy Industries Ltd. (FHI) officially changes its company name to Subaru Corporation as they announced the approval of Proposal No. 2 entitled "Partial Amendment to the Articles of Incorporation." FHI will rebrand itself as Subaru Corporation starting April 1, 2017.
In other foreign news, Porsche has revealed the all-new 2017 Panamera which features the performance of a sports car and the comfort of a luxury sedan. Aesthetically, the 2017 Panamera still has the same silhouette as the previous model. The vehicle is designed with a long, dynamic proportions and a wide body. However, it has a lower roofline at the rear as compared to its predecessor. This coupe will be available in 2 variants. The Panamera Turbo comes standard with a 550 hp twin-turbo V8 engine and the Panamera 4S is equipped with a 440 hp twin-turbo V6.
For more of the latest local and foreign automotive news, visit the AutoDeal Blog Section.
Latest News
Nissan releases yet another teaser for the 2020 Juke and this time more can be seen with the body.

The Nissan Terra experiences a price increase for its VE and VL variants, with the 4x4 VL getting a P40,000 increase in price.

GM Powertrain Thailand celebrates its 500,000th engine built as it is a major supplier for the 2.5-liter and 2.8-liter Duramax engines globally.