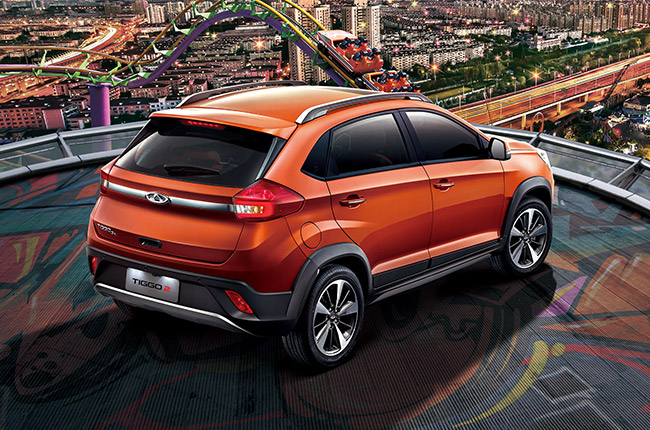 Despite the ongoing COVID-19 pandemic, Chery Auto Philippines is going through brighter chapters, as the brand garners increased sales figures from June to July. From having a total of 45 units sold last June, numbers jumped significantly, with July sales equating to 118 units. That said, Chery was able to achieve a hefty 162% increase.
These figures were echoed by the strong demand for its line of crossovers, including the Tiggo 2, Tiggo 5x, Tiggo 7, and Tiggo 8. The sales chart was led by the brand's entry-level Tiggo 2 subcompact crossover, which comes with a generous amount of features and it's environmentally friendly Euro 5 compliant engine as well.
This is followed by the Tiggo 5x, which shares the same drivetrain with the Tiggo 2. Two of the largest options in its lineup also made an impact on the brand's current figures, including the turbocharged Tiggo 7 and the family-oriented Tiggo 8.
People need safe but affordable mobility and we have the right mix of value-packed models with luxury, comfort, and safety features to suit any requirement or budget.
The strong demand for the said models were further strengthened by the brand's attractive easy-on-the-budget financing packages, as well as the availability of Chery's EC Mobile Home Service.
I believe we are offering the right products and services at the right time.
Notably, on top of the current discount and financing promos from Chery, buyers also get a free UV disinfection lamp for any vehicle purchase and a free Chery Smartwatch Key, which is exclusive only to the Tiggo 8.
Certainly, the brand is traversing through a positive direction. In just a short span of time, Chery Auto Philippines has established successful chapters already, this should strengthen their overall motivation to constantly satisfy its customers despite the ongoing situation brought up by the pandemic.
Latest News
The Mazda2 and CX-3 now get a revamped 8.8-inch infotainment display to replace its current aging displays.

The Hyundai Custo/Custin is a seven-seater minivan that has made its debut in the ASEAN through Vietnam.

The Subaru BRZ STI Sport is a Japan-only model that features performance and cosmetic enhancements, along with EyeSight.
View More Articles