Have you ever dreamed of owning a Ferrari? If the price tag wasn't enough to sway you, what about the maintenance costs that come with it? Italian supercars aren't like your normal average everyday cars. These machines are highly strung and require a lot of careful handiwork to develop and maintain. When you own a Ferrari it will cost you an arm and a leg to purchase the car, but it will also cost you the rest of your appendages in order to keep it running.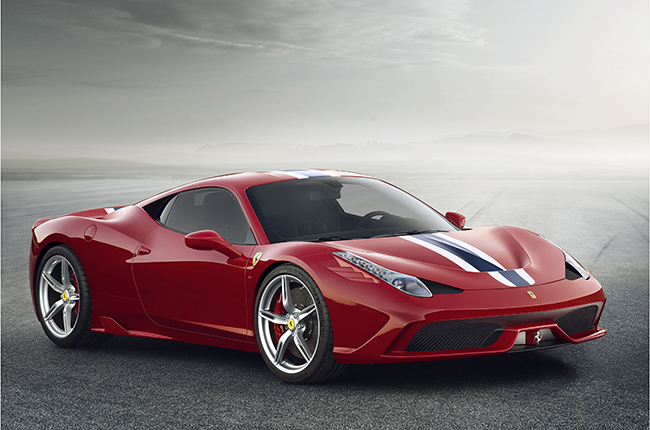 If you could settle for an older model however, why not? Get a second hand model that will be more affordable than the latest and greatest from the Maranello-based company. Ferrari wants more people to experience the exhilaration of owning and driving an Italian supercar through its Ferrari Approved program.
The certification guarantees maximum security and peace of mind to owners who are looking to purchase a Ferrari that was registered within the last 14 years. A technical inspection is conducted before any Ferrari can be approved. Rigorous checks make up this Ferrari-approved inspection, and is also carried out by the technicians that have been trained at the brand's factory to evaluate Ferraris of all types.
190 points is what the technical inspection demands. All of the vehicles systems are checked and cover everything from the electrical systems, bodywork, and interior. To conclude it all, a road test is conducted in order to make sure that every little detail is up to the standards that Ferrari holds itself to.
Running gear functioning tests, electrical system functioning tests, fluid level checks, suspension, brakes, cooling system and steering systems are scrutinized. Secondary controls such as the air conditioner, instrumentation and safety systems are brought to light, as well as the lights, wheels and tyres for tread depth and pressure function tests.
Unlimited mileage and a 12 month warranty make the process of owning your dream supercar, as worry free as possible. The warranty covers the costs of defects and reparations, which will include spare parts and repair works. Ferrari assures that its clients are in good hands because Ferrari technicians using only OEM parts will be the ones conducting the repairs and touch ups.
Buying a second hand car is an ordeal in itself. Mechanical gremlins could creep up on you at any moment. Certified pre-owned vehicle programs are a godsend for autobuyers looking to buy their second hand vehicles with peace of mind as the headlining feature for each. Ferrari gives you the option to save a buck or two to make it easier for those who can –almost– afford a Ferrari, finally afford a Ferrari.
Latest News
Ford has a reason for you to be jolly this Christmas. For its Year-End-Sale, the Territory and Ranger are on promo.

The MG One and Cyberster get previewed. The 2024 year models will go on sale soon after the holiday season.

Will Toyota bring back the Celica? Akio Toyoda is a fan of the model, and he would like to have it again.
View More Articles