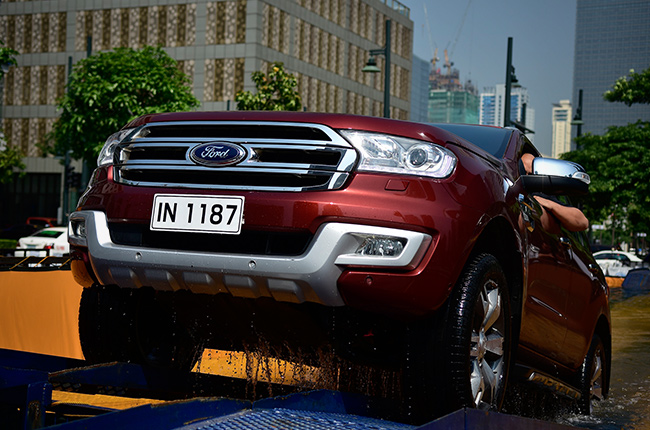 If you're looking to buy a brand new vehicle, you may either go browse here at AutoDeal.com.ph or, you could attend the Ford Island Conquest event. It's the convenient place which brings test-driving and vehicle viewing into one place.
Last year, Ford Group Philippines (FGP) saw thousands of people attend this event. Car shoppers got to see the brand's best-selling models namely the EcoSport, Ranger, and the Everest and even took these models out for a test drive.
The road show expanded its reach to key locations such as Pangasinan, Pampanga, Bulacan, Rizal, Laguna and Naga in Luzon.It even made it Iloilo, Cebu, and Bacolod in Visayas, as well as in Davao, Mindanao.
Customers who purchased during the event enjoyed exclusive privileges, like the P100,000-worth of cash discount, free 3-year schedule service plan (SSP), among others. In addition, attendees were also able to access the hassle-free car loan applications and special financing through Ford's partnership with East West Bank.
"The Ford Island Conquest has truly set the bar when it comes to providing customers with a first-hand driving experience in an outdoor set-up. With this, we were able to connect with more customers and offer them the actual Ford drive experience aside from what is already accessible in our dealerships."
Lastly, those who attended also got to learn about Ford Protect, which offers Premium Extended Warranty (PEW) and the brand's SSP.
Latest News
2018 was a very positive year for the Southeast Asian car market, as it was able to record 6% sales growth.

The DOF announced no more increases for automobiles, warns consumers of profiteers

Honda celebrates 30 years of NSX with a retro-inspired video.