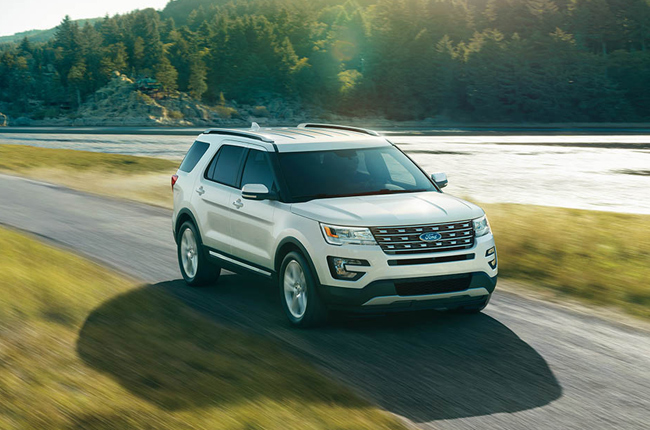 Positive sales performance is one of the things that every car manufacturer wants to achieve and to sustain. Ford Philippines reported that they managed to sustain momentum last October 2017 by registering a total of 2,598 units sold. Aside from the sales performance, the blue oval brand has more reasons to celebrate as they bagged 4 citations at the 2017 Auto Focus Media's Choice Awards (AFMCA).
The Ford Explorer took home 2 accolades under the Large SUV/Crossover category. The Explorer claimed the following awards: Best Safety Features and the Best Design.
Other than the Explorer, the Ranger was also a winner under the pickup category. The local motoring media awarded Ford's pickup with the Best Safety Features award, while the Mustang received the Best Engine Performance award for the Sports Car category.
"We are thankful to the organizers of the AFMCA as well as to our media partners for their continued trust and support to Ford. These citations inspire us to continuously offer vehicles with best-in-class features and capabilities as well as enhance the overall customer experience."
AFMCA is an annual award-giving body composed of a select group of Philippine motoring media. It is an annual award-giving body that recognizes the automobile industry's continuing efforts to provide car owners and motorists with the best on-board features, styling, performance and overall value.
Latest News
The mobile app aims to make car usage easier for Toyota vehicle owners

Japan's Car of the Year goes back to a Japanese vehicle, taking the accolade out of the Volvo XC60's hands.

More reasons to buy a Ford Explorer.