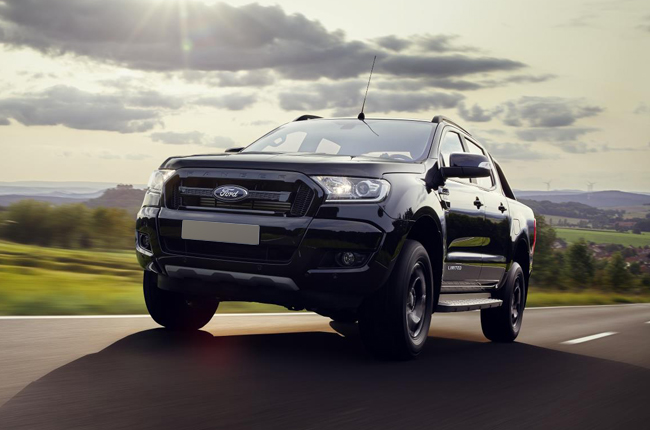 This September, new cars are set to make its way in Germany in order to make their respective debuts at the 2017 Frankfurt Motor Show. Among the many, Ford announced that the Ranger Black Edition will be revealed at the said motor show.
If you love the Ranger and the color black, this special edition Ford model could be the pickup truck for you. It is fitted with a black finish for the radiator grille, alloy wheels, and sport bars. Other exterior detailing of the vehicle also comes in black. However, this Black Ranger is only available in Europe and it will be limited to just 2,500 units.
Don't be disappointed just yet because Ford Philippines has something for you in case you love the Ranger in black. We give you the Ranger FX4.
The Ranger FX4 is locally available and it looks almost like the Euro-spec Black Edition. The FX4's exterior is highlighted by blacked-out parts as seen in the side mirrors, sport bars, roof rack, and fog light bezels. It also comes with 18-inch alloy wheels and a 'Ranger' decal on the tailgate.
Latest News
Hyundai presents Night Of Lights, now open to the public with an immersive audio-visual drive-through.

This new variant of the Ranger slots over the Wiltrack and just under the Raptor in terms of features and power.

Class 1 vehicles are expected to pay P35, class 2 vehicles are expected to pay P69, and class 3 vehicles are expected to pay P104.
View More Articles