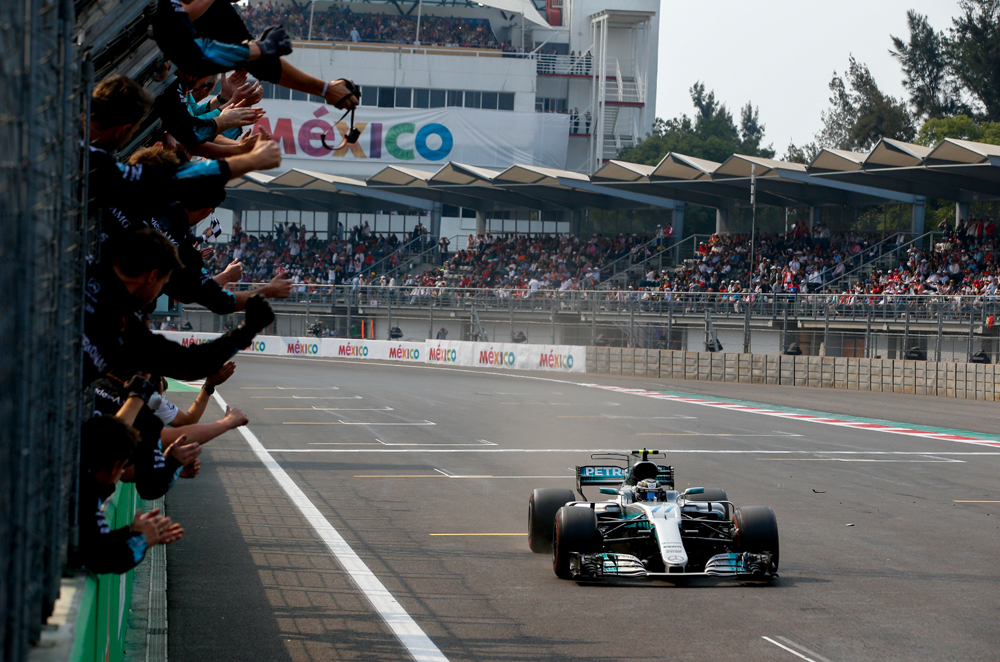 Now that the championship battle is over with 2 more races to go, we can all start looking forward to another exciting season of Formula 1 next year. And while we're at it, the provisional 2018 calendar is out — in case you're planning on attending one of the races or simply want block-off the dates so you can watch it live on television.
The 2018 F1 season will start on March 25 again at the streets of Melbourne, Australia and will travel all around the world to end on November 25 at the Yas Marina Circuit in Abu Dhabi. There will be a total of 21 races as the German and French Grand Prix make their return while the Malaysian Grand Prix bids farewell.
Other changes include the Azerbaijan GP replacing the Russian GP as the 4th race in the F1 calendar. Meanwhile, the French GP returns to an improved Circuit Paul Ricard after more than 27 years. As for Singapore, F1 cars will still get to battle on the streets of Marina Bay Sands for 4 more seasons.
See the full provisional 2018 Formula 1 Calendar below.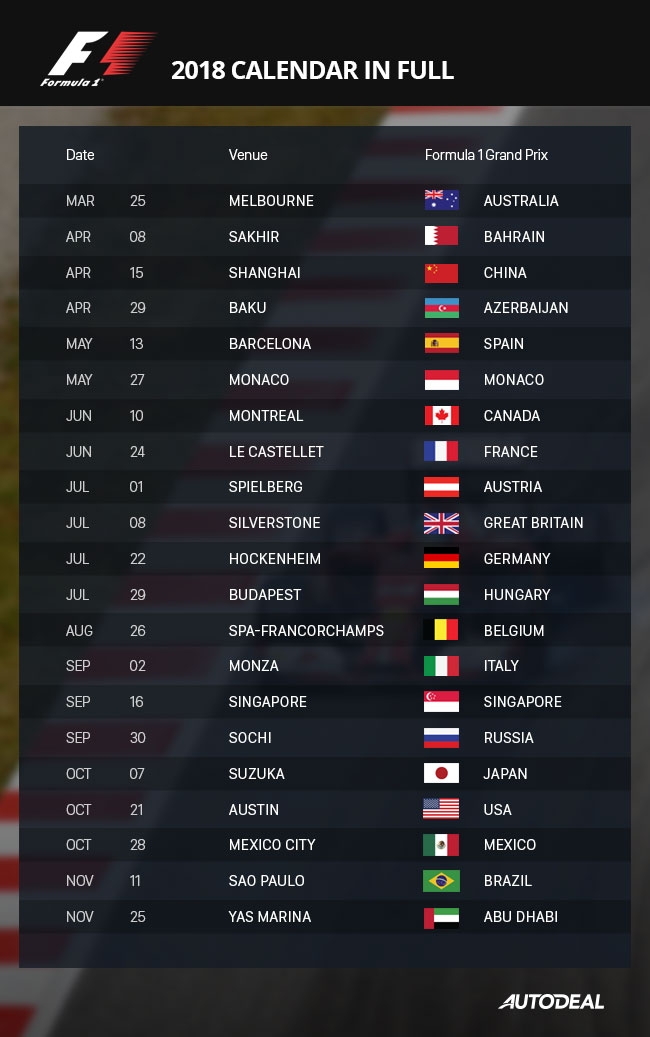 Latest News
The brand's best-selling subcompact sedan gets a new, pumped-up look.

Kia Dumaguete will be holding the Family Service Roadshow to take care both your car and your family.

With the new Ranger and Ranger Raptor to be launched soon, it looks like Ford will dominate the segment for years to come.