If you happen to drive a luxury automobile on a regular basis, then chances are, you've had to worry about where you park most of the time. For Mercedes-Benz, they're taking the guesswork out of the decision making with future technology that will integrate connectivity and vehicles to help the driver choose the safest place to leave their prized ride.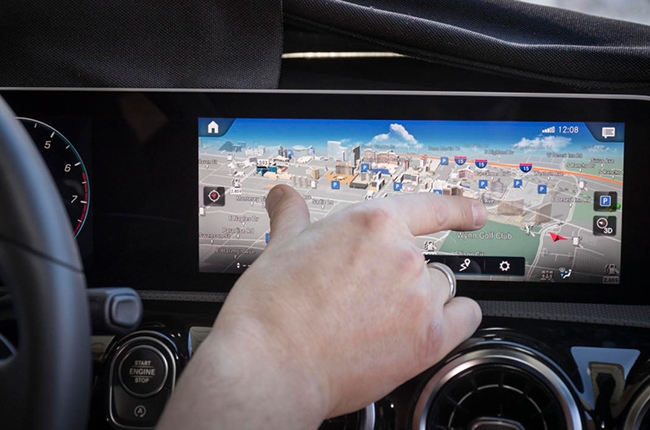 Automobile theft is always an issue, especially in city centers and multi-story car parks where vehicles are left unattended for the entire day. An app being developed by Mercedes-Benz for application in future models can help reduce the likelihood of vandalism, assault, and theft. This works by utilizing police statistics and data, then the software stores this in a database for reference. It then cross-references these statistics with available parking spaces to help keep people out of harm's way.
We took open data from the city of Seattle and compared that with data from the parking spaces at your target location. We can select a parking spot and analyze how much crime has happened in that area over the last weeks. Green indicates that the area is very safe, so we suggest you to park there. Yellow means 'it's still ok, but consider going to a green one', and red is 'you don't want to go there'.
This, plus other information such as walking distances to final destinations and hourly parking fees, is displayed through the new Mercedes-Benz User Experience (MBUX) infotainment screen.
Of course, this is under the assumption that the country or city you happen to be driving in has the data readily available to third parties such as automobile manufacturers, and that's not taking into account how up to date the information is. The idea of smart cities that talk to vehicles and manage traffic autonomously is closer than we think, so Mercedes-Benz is definitely going in that direction when it comes to how their vehicles operate in that kind of environment.
Common sense always prevails in choosing a parking spot, but it's good to see that manufacturers are helping out in little ways and taking out the guesswork for us. It'll take a while for our local cities to adopt such a technology, let alone have updated crime statistics readily available for use, but this goes to show that the future is definitely more connected than ever.
Latest News
The LTO passed memorandum no. JMT-2023-2399. Engine and chassis stenciling for registration renewal are no longer needed.

SMC Asia Car Distributors Corp has unveiled the BMW 3 Series Touring in three different variants for the Philippines.

The OMODA 5 EV will be coming to the Philippines in the fourth quarter of 2023 along with the OMODA and JAECOO brands.
View More Articles