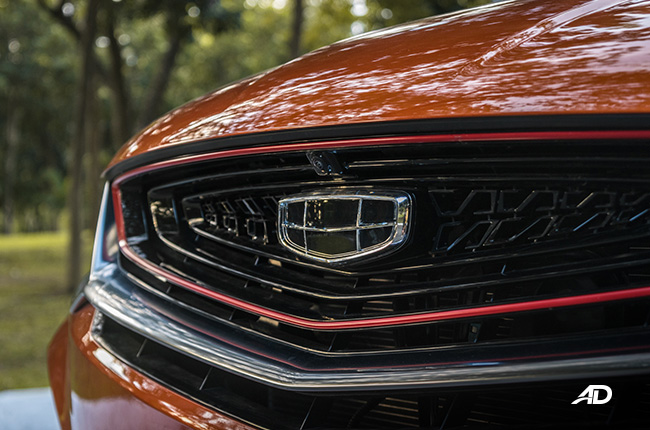 Geely is expanding down south to the province of Cagayan de Oro. The launch of Geely Cagayan de Oro on February 10, 2020, is part of the brand's promise to bring Geely vehicles to the rest of the country through multiple dealerships across different regions. Sojitz G Auto Philippines (SGAP), showcased a total of three Geely Coolray variants, which were quickly delivered to their new owners after the ceremonies concluded.
The company in partnership with Geely for the launch of this new location is Grand Cars Inc., one of the partner dealers of SGAP. Located in the north of Mindanao, Cagayan de Oro is one of the leading provinces in the region.
The formal launch of the Coolray is the preview of bigger things to come. And the step in the right direction in presenting our strong commitment in serving customers as well as strengthening our bonds with Sojitz.
SGAP president, Mikihisa Takayama welcomed Grand Cars to the Geely family and said, "Our alliance is a vital component as Geely drives its way to make it big in the Philippine automotive market. In this regard, I would like to thank you for trusting Sojitz G Auto Philippines Corporation to be your partner in this endeavor." The company is expecting Geely to be one of the major automotive players in the Philippines with more global models to come in the near future.
Cagayan De Oro mayor, Oscar Moreno stated that "land travel is the name of the game in Mindanao especially now that the government is on a Build, Build, Build strategy. Opening up new highways, new doors, opportunities in Mindanao… this is a good investment decision. Your (Geely's) entry here in Cagayan de Oro is quite strategic… thank you for your confidence in Mindanao.
This 2020, Geely starts to expand its dealership network with 15 outlets already set for this year. SGAP expressed its confidence with Grand Cars' credibility and proven track record. With another location in the books for Geely, Filipinos will be able to experience the brand's vehicles with the promise of more models and variants on the horizon. There is no open dealership yet, but plans are underway, and soon the residents of Cagayan de Oro will get to experience Geely vehicles first-hand and purchase one for themselves.
Latest News
The first 7-seater crossover in the Subaru lineup, the Evoltis gets captains' seats and a plethora of tech features.

Perhaps, this could reduce drivers plying along highways with insufficient RFID loads.

Another EV has officially launched in the Philippine market in the form of the Nissan LEAF.
View More Articles