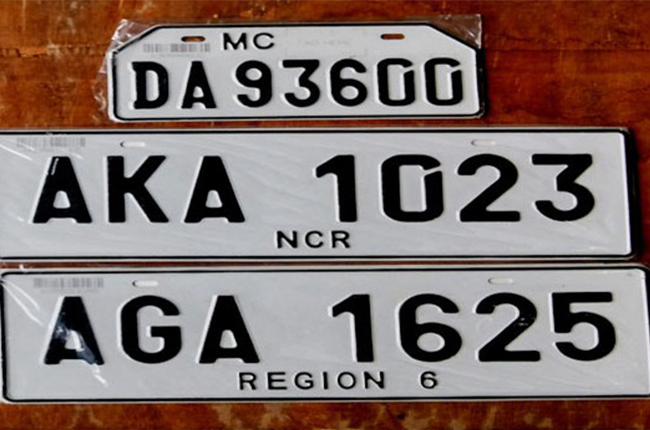 Getting your driver's license, registering brand new vehicles, and renewing it surely requires effort and time, that's why some people try to get under the table and disregard the legal process. So to give more attention to this problem, the Land Transportation Office (LTO) intensified their campaign regarding the fabrication of fake documents. LTO will not only have their eyes on the makers of fake vehicle registrations, driver's license, and plate numbers, but also those who patronize these illegal operations.
To help distinguish false documents, the agency has tapped the banking industry to check the use of fake driver's licenses as identification. LTO will then provide the bank management the know-hows in checking the fake from real ones.
"LTO will bar from obtaining or renewing the driver's licenses of those who will be identified patronizing these illegal operations while those who will be caught manufacturing fake LTO documents will be criminally charged in court."
Just recently, the National Bureau of Investigation arrested nine people in a raid operation in Recto, Manila, after receiving a complaint that fake driver's licenses, car registrations, and vehicle stickers were being manufactured at stalls found along the University Belt.
Apart from that, LTO has also received another case where car dealers and agents offer car owners to choose the number ending of their vehicle plates, claiming that it's an "added service" in exchange for an additional payment. According to the agency, the client is being charged around P3,000 to P5,000 to have their preferred ending numbers on their plate.
With that said, the LTO warned the motorist about this illegal act and advised motorists to pay only the amount with official receipts, as they do not give extra charge aside from the prescribed fees. The agency also clarified that as of now, LTO doesn't accept applications for special plates until the backlog on vehicular plates has been fixed.
Latest News
Maxus Philippines is offering discounts for its vehicles, up to P360,000 from now until the end of March 2023.

Akio Toyoda is stepping down from the CEO and president position at Toyota, replacing him is Lexus president Koji Sato.

The new dealership marks one of the first new Kia locations with the brand's new corporate identity.
View More Articles