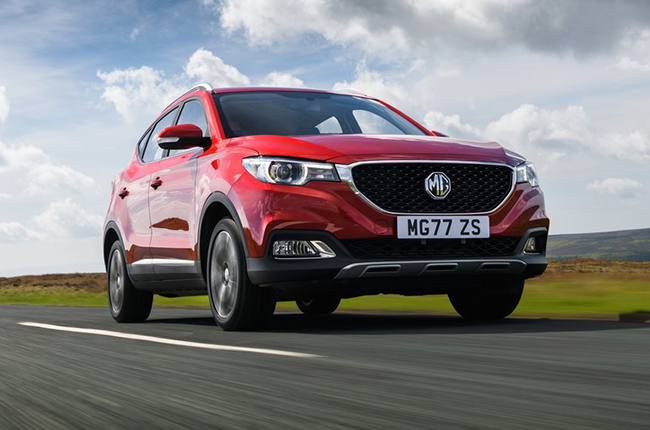 After-sales service play a significant role among car buyers of today, an ownership factor which affects their choice of brand or model to be purchased. With such high regard for maintenance and ownership experience, MG Philippines strengthens its foundations for after-sales with three innovative campaigns.
The availability of parts often concern many owners, which is why MG addressed this concern by having generous stock of parts throughout dealerships nationwide. Along with this are proper vehicle maintenance facilities and trained technicians accredited to perform the necessary maintenance on your MG.
Moreover, have your vehicle serviced at the comfort of your home with MG's Mobile Garage Service Caravan. This service method is specifically designed for those owners with technical, mechanical, electrical, and engine concerns. Just one call away and your trusted mechanic is on its way. Also, when the service team identifies that your MG is in need of home service, the Mobile Garage can also make its way to the client's address and perform the necessary service to the vehicle.
The Mobile Garage service is only made available in NCR, Northern Luzon, and Southern Luzon for now. Its area coverage shall soon be stretched throughout other areas such as Visayas and Mindanao.
We live in an age where technology enhances our daily practices with better ease and convenience. Today, MG wants owners to schedule their service appointments through the My MG App. Other than setting your service appointment, this app also allows users to schedule test drives, and store necessary data such as a virtual garage which shows an orderly list of vehicles owned along with its respective maintenance history.
Through our many aftersales complements, we want to make customers feel at ease with their purchase. Likewise, our after-sales services are designed and implemented to create a sense of confidence among our patrons, reassuring them that they made the right choice with MG Philippines.
Aside from the innovative strategies of MG, the brand also sees an expansion for its dealership network, with another six full dealerships scheduled to be open for business by the end of 2019. Currently, MG Philippines has a total of nine fully functioning dealerships and two regional sales offices.
Latest News
Castrol launches its latest line of Castrol Magnatec oils containing DualLock technologies to give you the best lubrication for your engine.

CST launches a new lineup of tires for both passengers cars and 4x4 vehicles.

The LTO is now letting you renew your license ahead of time up to 60 days for those who are going to be out of the country when the expiration date hits.