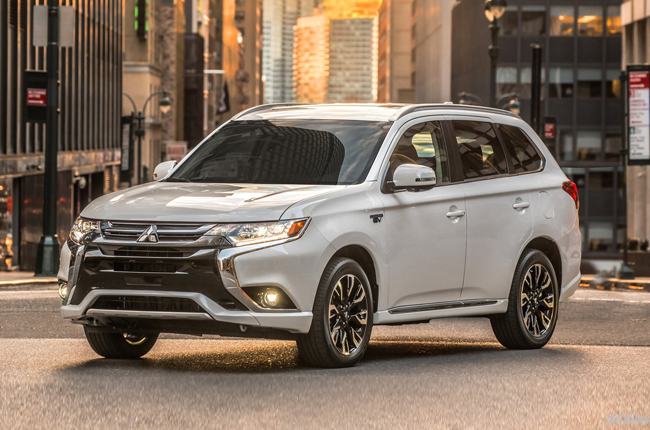 Since its turnover of the Outlander PHEV and MiEV to Department of Environment and Natural Resources (DENR) almost a year ago, Mitsubishi Motors Corporation (MMC) has expressed its intention exploring the possibilities of electric vehicles (EV) in the Philippines. As such, the Japanese brand has signed a Memorandum of Agreement (MoA) to formally begin its joint study with local academe.
Spearheading the study will be De La Salle University (DLSU), and will be joined by Ateneo De Manila University (ADMU), Mapua University, Technological University of the Philippines (TUP), and the University of the Philippines (UP).
Aside from reducing carbon footprint in the environment, the study aims to assist the government to create policies and programs to increase public awareness, acceptance, and demand for EVs in the country.
This partnership showcases the importance of the academe's role in promoting electric vehicles. We are committed to aid DLSU in conducting economic, environmental and technical research that will help formulate a proposed program for the strategic adoption of electric vehicles in the Philippines.
Is the Philippines ready for EVs? If the government's PUV modernization program can be any indication, it seems that people are now becoming more aware of the benefits of EVs as local and foreign car manufacturers rush in to offer an alternative solution for the Philippine icon. Sadly, in my opinion, the local demand, education, and infrastructure aren't up to par with curiosity of the Filipino.
Currently, the Philippines only has a handful of hybrid and EVs which are mostly from Toyota and Lexus, as well as Mitsubishi's four Outlander Plug-in Hybrid Electric Vehicle (PHEV) and 4 MiEVs full electric cars. Meanwhile, BYD is set to launch its own lineup of electrified cars soon.
Hopefully, this study will fulfill its purpose and raise awareness and demand for EVs in the country so that more car manufacturers will bring "green cars" ashore.
Latest News
BDO, together with Waze, crown Catriona Gray as the next celebrity Waze voice.

Hino PH inaugurates its new technical support and training center. The center promises to better serve its customers and provide comprehensive servicing for all Hino vehicles.

Toyota now lets you buy your very own race car, purchasing a Vios OMR car automatically grants you entrance into the circuit race of the Vios Racing Festival