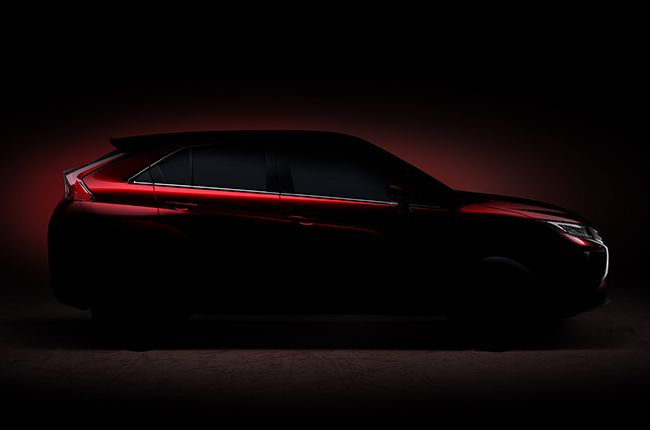 Mitsubishi Motors Corp. released a teaser photo in silhouette of what might have been a coupe but, mind you, in a form of an SUV.
The unnamed vehicle is a compact SUV that kind of looks like a remnant of a past teaser. Tracing the edges of the car out of its dark background isn't much of a suspense, but is almost recognizable as a twin for the teaser and rendering of the XR-PHEV II previewed at the 2015 Geneva Motor Show. (see images below)
Looking closely, the rear detailing of the taillight from both teaser photos are almost, if not exactly, similar. Even the aggressive stance of downward slope from rear to front can be easily matched. More so, its wedge-shape belt line, coupe-d roof, and head, tail lamps suggests that the concept may be derived from the XR concept released for the past years.
Moreover, the concept is reported to join the current crossover SUV lineup of Mitsubishi, which includes the compact crossover ASX and the midsize crossover SUV Outlander. Since there wasn't any disclosure about its size, we wonder how small it is going to be, minding that there's the word compact before it. Whether it will fall shorter than the ASX or in between the two models, we know nothing – well, at least for now.
If this concept will push into production and eventually reach our shores, it will be another contender to the increasingly popular compact SUV/crossover market. Exciting.
Mitsubishi's all-new compact SUV concept is set to debut in March 7 to 19, 2017 at the Geneva Motor Show.
Latest News
It's your one-stop shop if you want any from Honda, Isuzu, Kia, or Volkswagen.

The new subcompact crossover will feature mild hybrid and full hybrid powertrain options.

No-contact apprehension is set to fully go live in Quezon City as the local government has finished with its trial run.
View More Articles