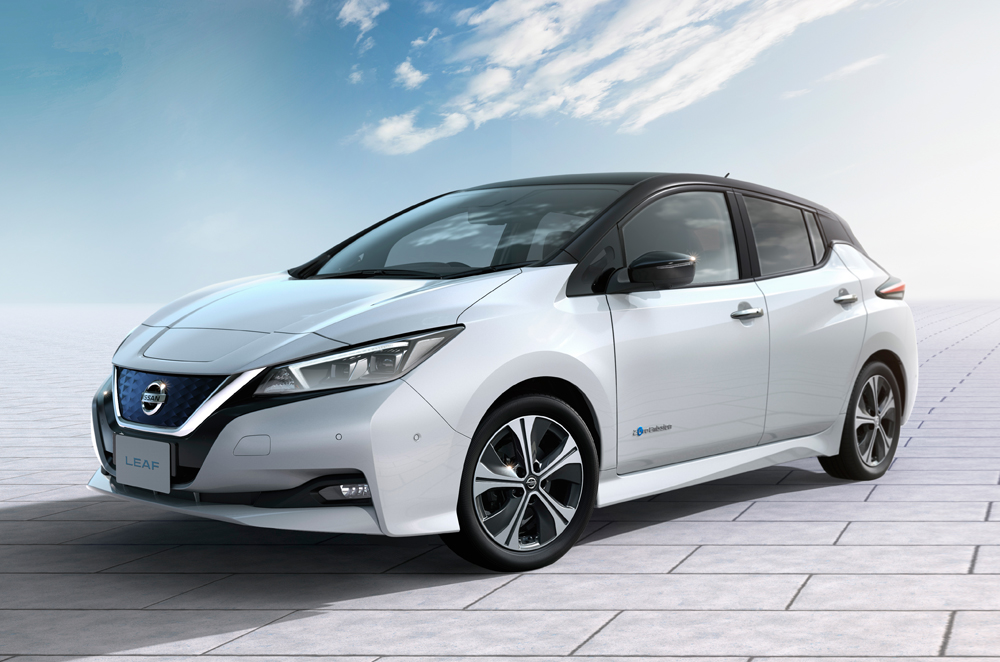 Nissan announced that it has sold 300,000 units of the Leaf worldwide. The first mass-produced electric vehicle (EV) managed to achieve this feat just seven years after its launch.
Helping it claim this record is Nissan's next-gen Leaf that was launched back in September 2017. Apart from the overhauled design, the world's best-selling EV (as Nissan claims) comes with a bunch of tech features from the Nissan Intelligent Mobility suite such as the ProPILOT Assist, Safety Shield, and e-Pedal.
In addition, the all-new Leaf has increased its power to 147 hp and range to around 241 km.
These numbers prove that the Nissan Leaf remains the most advanced car in the world, with the widest reach and the greatest availability. The new Nissan Leaf is the icon of Nissan Intelligent Mobility because it delivers an even more exciting drive and enhanced ownership experience and contributes to a better world. It will take Nissan's EV leadership even further.
The new Leaf units will be delivered to the U.S., Canada, and Europe and will be sold in 60 markets worldwide this January.
With this kind of success and the excise tax on fuel prices taking effect this month, wouldn't it be nice if Nissan Philippines Inc. (NPI) brought the Leaf locally soon?
Latest News
Photos of the 2020 Mirage have been released prior to its November 18, 2019 launch

The all-new Nissan Almera is out and about in Thailand with a new engine.

The Korean SUV specialist wants to heat up the crossover segment with two new diesel crossovers.