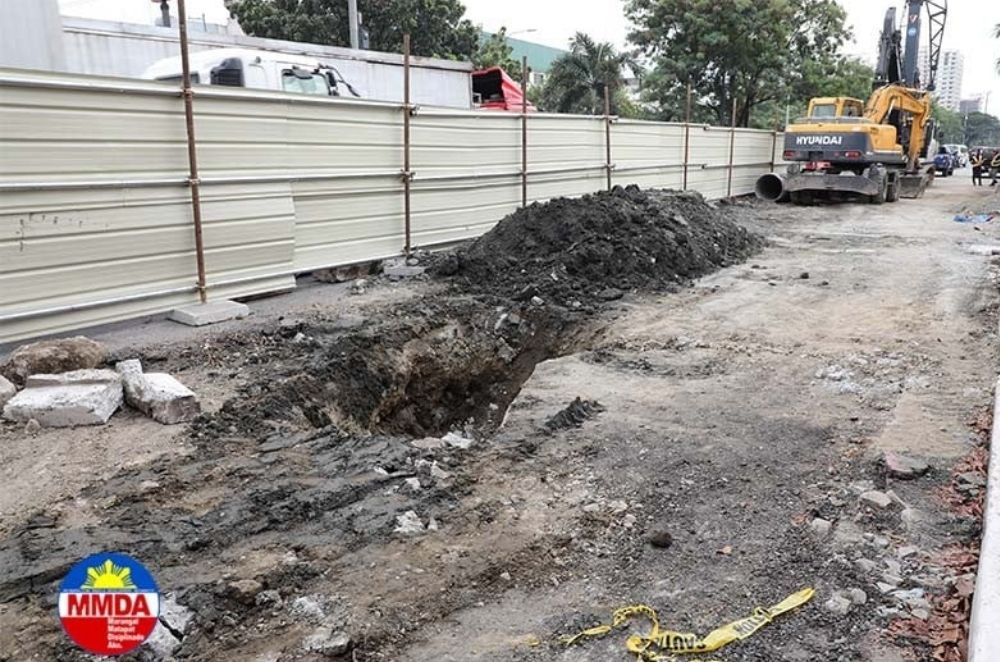 The Metropolitan Manila Development Authority (MMDA) has announced that it will be closing off the southbound portion of Roxas Boulevard for two to three months. The news comes following the presence of a damaged drainage structure near the Libertad Pumping Station in Pasay City.
While the start date for repair work has not yet been set, the Department of Public Works and Highways (DPWH) has urged the MMDA to decide as soon as possible. The DPWH will be handling the repair operations, as they are currently conducting preliminary work to replace the damaged Libertad Drainage main box culvert.
Motorists who usually use Roxas Boulevard to enter CAVITEX are advised to use alternate routes to get to their destination. Expressways like the Skyway also lead to the southern portions of Metro Manila, including Parañaque, Las Piñas, Muntinlupa, and Cavite.
As for the repair work on Roxas Boulevard, MMDA Chairman Benhur Abalos says he knows who's to blame.
Heavy vehicles and trucks traversing the major thoroughfare have contributed to the damage of the drainage culvert over time. There is a danger that the drainage structure, constructed in the 1970s, would collapse, so rehabilitation must be done immediately.
Roxas Boulevard is a high-traffic area that services up to 53,000 vehicles, including trucks and buses. Extensive repair work will bring even more traffic to the major thoroughfare, so motorists must brace themselves for the worst.
If the DPWH begins repair work this month, the Roxas Boulevard southbound lanes could be closed off until late February at the earliest. The worst-case scenario would be the area being closed until March 2022. The MMDA is asking motorists for their patience and understanding as they work together with the DPWH to rehabilitate the damaged road in Pasay City. We can only hope that the two government agencies finish up ahead of schedule.
Latest News
With a turbo motor, a character-filled interior, and a smart look, the Tharu lands in the Philippines breaking new ground for VW Philippines.

Subaru is producing a special edition of the WRX called the WRX TR which is set to be unveiled next month on October 7, 2023.

A report suggests that Mazda has greenlit rear-wheel drive, inline-six sedan, thanks to the CX-60 and CX-90 sales.
View More Articles