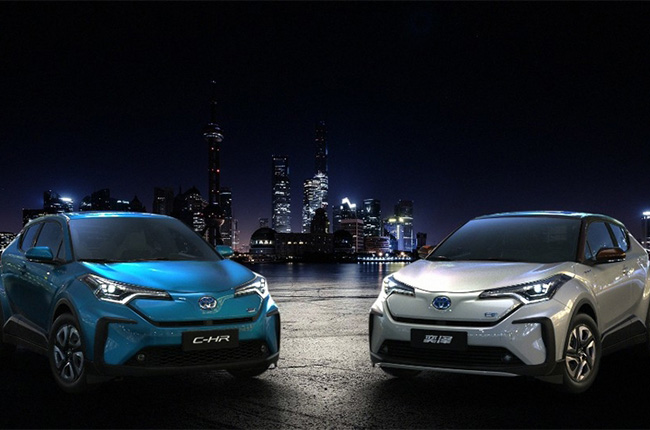 Toyota and BYD team up to develop battery electric vehicles (BEVs). This is to help reduce C02 emissions and promote electric vehicles as alternatives to current gas and diesel-driven vehicles.
BYD was originally a battery business and has since grown into a total energy solution, manufacturing not only electric vehicles but also large energy storage cells. In 2008, BYD became the first company in the world to sell mass-production plug-in hybrid electric vehicles. (PHEVs). As a result, BYD's sales of BEVs and PHEVs have ranked first in the world for four consecutive years.
Toyota, on the other hand, became the first company in the world to launch a mass production hybrid electric vehicle with the popular Prius. Since then Toyota has become a pioneer in electric vehicle development.
With an agreement to help curb global warming, both BYD and Toyota seek to reduce CO2 emissions by promoting the widespread use of BEVs. To accomplish these goals, both companies believe there is a need to put aside their rivalry to collaborate. BYD and Toyota will make use of electrified vehicles, and battery development technologies they have acquired through their market introductions.
This team-up will result in the development of electric sedans and low floor SUV BEVs. Their joint aim is to launch BEVs in China in the first half of 2020. China is an emerging market for automakers, with demand increasing every year. BYD and Toyota will also develop onboard batteries for the jointly developed BEVs and other vehicles under the Toyota brand for China.
Latest News
Kia Philippines clarifies on the capabilities of current battery electric vehicles (BEVs), namely the Kia EV6.

The electrified pickup truck comes with a powerful electric motor, decent range, a great set of features, plus an interesting vehicle and battery warranty.

It's a new application that will help you keep track of your vehicle at all times and help you make sure it is safe.
View More Articles