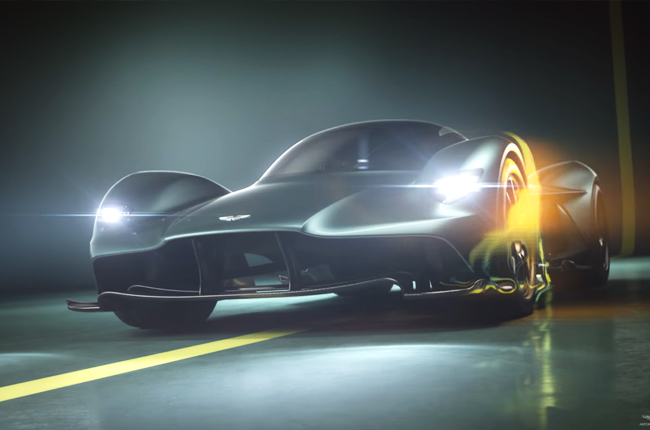 Aston Martin has spelled out the identity of its all-new hypercar, co-developed with Red Bull Advance Technologies. The formerly known AM-RB 001 dropped off its codename and rolled out as 'Valkyrie.'
As a review, it was in March last year when Aston Martin announced a hypercar joint project with Red Bull Racing. Then, it was sometime in July when the British company unveiled the AM-RB 001 for the first time.
Bearing a mythological name, which rooted from Valkyrja that directly translates to "chooser of the slain," the hypercar lines up with Aston Martin's existing 'V' cars, namely Vantage, Virage, Vanquish, and Vulcan. Yet, the Valkyrie pulls far from its lineage with its distinct expression of hypercar design – making it the ultimate Aston Martin to date.
Meanwhile, the Valkyrie will draw its power from a high-revving, naturally aspirated V12 engine. This is claimed to able the car to attain a 1:1 power-to-weight ratio, alongside great comfort and space for occupants. However, there are no words yet about the exact power output figures.
Watch the electrifying video of the new Aston Martin Valkyrie below.
Latest News
Coventry Motors Corporation updates the Land Rover Discovery Sport, including a dolled-up R-Design variant that includes several interior and exterior refinements over the standard.

The Mazda CX-30, CX-8, and the rest of the Mazda Philippines' lineup are available for a test drive from December 6 to 8, 2019.

Nissan Philippines is inviting customers to purchase and bring home a vehicle for a favorable downpayment or a substantial cash discount.