A decade has passed in the automotive industry, and almost every model in every brand's lineup has received at least a facelift or major revamp. Ten years is not a short amount of time for the automotive industry.
Let's wind back the clock, and have a look at some "baby photos" of some cars you see on the road today.
Ford Ranger
The Blue Oval must have sent the Ford Ranger to the gym or the buffet because all models look like they packed on some weight, just like some of us in the office. It's also even more impressive because the engine is such a tower of power now.
Honda Civic
This is the Honda Civic that everyone's likely familiar with. The FD generation was pretty much everywhere since it was one of Honda's best selling models. It had a new engine and a radically different design to its predecessor. The same can be said for the new FC generation, but this time, with a turbo, lots of space, and an even more radical face.
Hyundai Accent
Ten years ago, Korean cars were just gaining traction. Their designs weren't even great, to be honest. It's funny what a decade's worth of development can do to Hyundai's best-selling model, the Accent sedan. The brand's diesel engine has endured in the lineup even after a decade.
Kia Sportage
This is like a before and after picture for plastic surgeons. The Kia Sportage seemed to have literally gone under the knife just to look this good. Beauty isn't only skin deep with the new crossover, however, as Kia has gone to town with this model.
Lexus LS
No words can describe how drop-dead-gorgeous the LS is now. One word for the predecessor: "ew". Puberty hit Lexus in the face, and it hit hard – really, really hard.
Mazda3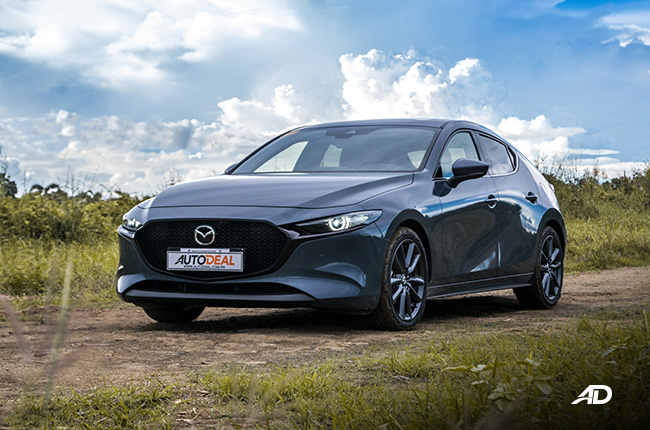 The Mazda3 looks significantly different now than it did ten years ago. In ten years' time, the company managed to go through two redesigns and switch their business plan to rebrand as premium. Instead of wearing jeans and sneakers, the new Mazda3 appears to be sporting a suit jacket and tie, in Polymetal Gray no less.
Mitsubishi Strada
There was a trend of rounded shapes back in 2010, and it's like looking like chiseled is now in for the new decade. Mitsubishi has taken the makeup brush and touched up the entire design with contouring, giving us a defined Strada.
Toyota Corolla Altis
What once was a humble compact sedan from the Toyota brand, is now ushering the hybrid revolution for the masses. After ten years, the Corolla Altis Hybrid is at the forefront of electrification in the Philippines. It's the hybrid for all.
Suzuki Jimny
Last generation, the Suzuki Jimny's design endured since the 1990s. At the time, the design was revolutionary, as it took two decades for an update. The modern Jimny doesn't look that modern actually as it takes styling cues from older 4x4s with a neo-modern twist.
Volkswagen Tiguan
If you didn't know, you probably wouldn't be able to tell which of these crossovers is the newest model. Volkswagen is good at keeping its designs timeless. Because of this, VW cars tend to age gracefully, and their designs seem to ignore the passage of time. Ten years seem like five in VW time, and that rings true for the Tiguan.
Latest Features
Here are some tips you could follow if you ever misfuel your car in the future.

If you avoid these driving habits your vehicle will last longer and you won't have to deal with possibly expensive repairs.

Featuring the wildcard: Leaving it in park.
View More Articles