It's a tradition for most Filipinos to embark on long drives just to be with their families. A family-friendly vehicle can be the difference between a memorable or an agonizing trip. That's why we at AutoDeal lists down our top 5 family-friendly vehicles that are best for long out of town trips.
Our verdict is based not only on engine performance, but also on fuel economy, large luggage capacity, on-board amenities, legroom, and safety features.
Bringing the whole family and bantay? The Nissan NV350 Urvan provides comfy seats for as much as 18 persons. Its cabin is ergonomically designed for effortless seat adjustment for more carrying capacity or wider aisle. Storage accessibility is also a breeze thanks to its large rear door that seamlessly opens to its spacious and functional cargo interior. Under the hood is a diesel engine that delivers a 129 horsepower output.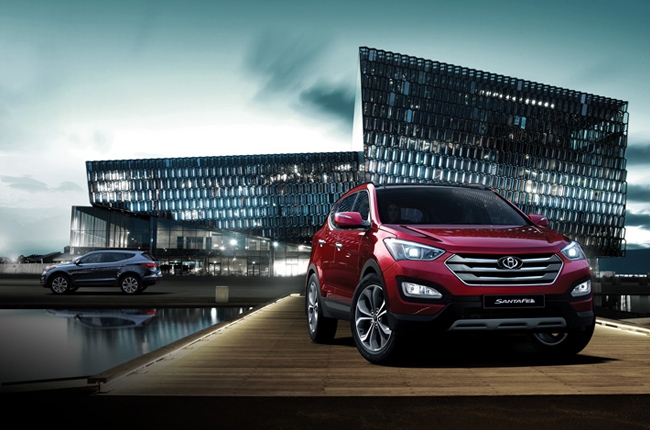 Hyundai's Santa Fe is a tough competitor to beat in the SUV market. Not only does it have a 197 horsepower 2.2L R-eVGT CDRI diesel engine, it also provides a generous legroom for 7 people including the driver.
Living to its name "Comfortable Runabout Vehicle," the all-new Honda CR-V is definitely worth to be mentioned in our list. It features a 1,053 L of cargo space and a comfy interior for 5 persons. It is also a reliable vehicle on the road thanks to its 4-cylinder SOHC i-VTEC motor. There are 4 variants – 2.0 V MT, 2.0 V AT, 2.0 S AT, and 2.4 SX Navi AT.
Mazda's CX-5 is more than its looks. Under its hood is a 2.0L engine that can deliver a high compression ratio and thus better fuel efficiency. Aside from its on-road performance, the Mazda model has a luxurious interior highlighted by the MZD Connect. This feature allows you to keep in touch with the outside world (SMS, e-mail and social media, maps, and apps) without taking your hands off the steering wheel. Simply connect your handheld smartphone to the system and you are good to go.
The Subaru XV makes our list thanks to its 2.0L 4-Cylinder 16-Valve Boxer Engine paired with the Symmetrical AWD System and Chain-Type CVT. These features work flawlessly to achieve all-terrain capabilities. In terms of comfort and cargo space, this Subaru model offers a 5-seat leather interior and a retractable cargo cover.
Runner Up: Toyota Innova
You've seen it practically everywhere you go, and it's for a good reason. The Toyota Innova is highly loved by many because of its roomy interior, luggage capacity, and most importantly its diesel variants in either manual or automatic transmissions.
Latest Features
A zero downpayment option is one of the best deals offered to local car buyers.

We can give you several reasons to hate this Italian hatchback, and a few ones why we'd buy one someday.

We go head-to-head to find out who will be a better choice for your car buying peso, presenting the Ford Everest and the Mitsubishi Montero Sport.