Not everyone can afford a premium car, and that's a reality of life. There is, however, one brand that isn't premium. In fact it is pretty new to the market but is already making a name for itself, and that is Geely. With one nameplate, it managed to corner an entire segment with a plethora of features, and an array of good points all across the board, all for a price that is rather fair.
At under P1,000,000 or over a million, the Coolray's variant lineup is tatted with value whatever way you put it. If we were to put a price on this vehicle, it would definitely be higher than Sojitz G Auto is pricing it at. The quality, the specifications, and the features are all worthy of a higher price tag, but it just isn't the case with the Coolray.
It's doesn't look like much… but
Popping the hood of the Coolray reveals, a ton of engine covers. We have to say, it does look neat, however. If you peel back the layers, you get a 1.5-liter engine, but there is a catch. This 3-cylinder motor actually packs a big punch, in fact you can find it installed in the Geely Azkarra, since it is just that good. If it is good enough for a heavier compact crossover, it's more than good enough for the Coolray.
Turbocharged from the factory, and capable of producing 177 hp and 255 Nm of torque, the motor is a capable performer. Just because it is a 3-cylinder doesn't mean that it is inferior. It has more power at the crank than some compact cars. It's so good that even Geely Philippines markets the Coolray under the tagline "Bring the fun back in driving," a quote that we can definitely stand behind.
A budget Volvo?
In terms of marketing, Geely is pushing itself as a mainstream brand, but with the capabilities of an upmarket and premium manufacture. Rightfully so, however, since the company owns Volvo. The company took the standards found in its premium luxury brand and trickled down all of its know-how into the Geely lineup.
In essence, you are getting a "budget Volvo". That's not entirely a bad thing, and not to take away from Volvo as well, but when you feel around the interior of the Coolray, it's very pleasant to the touch. All the plastics are solid, all of the metal parts are dense, and all the leather and cloth their use has a very premium feel, even just looking at the dashboard you can see a lot of attention to detail, which is a nice break from the usual black and grey. In the Coolray Sport, you get Red leather panels that pop and bring out the lines of the interior, you get brushed surfaces, metal door handles, and even some funky patterns all around.
The features
So it's got style, it's got substance, but does it have the features? If you ask us, yes it does. In terms of technology it comes fully-loaded at its top of the line trim, and you would have to pay hundreds of thousands more to get the tech found in the Coolray if you were going for another brand. For one, it has a 360-degree camera, which is a rarity at this price point. It also comes with an automatic parking feature, which can help you get into a parallel slot without much input. It also has a panoramic sunroof, a bit questionable to use in the summer months in the Philippines, but it is a definite plus in favor of the Coolray's value proposition.
On top of all this, you get a digital gauge cluster, a digital shifter that operates like a Volvo's, a nice looking touchscreen infotainment system, and a full LED array of lights in the front, side, and rear. It's as premium as it gets with the Coolray, and it is very compelling.
Nitpicks?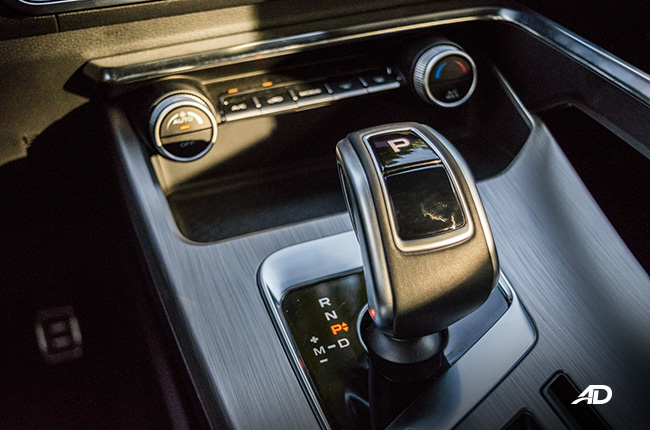 Well if we are being honest, we have a few bones to pick with the Coolray, like its infotainment system, while ample enough for your daily needs, lacks Apple CarPlay and Android Auto, which is not a dealbreaker for us, but it could use this software.
Some design elements of the Coolray can be a bit over the top, though, if you're all about that kind of aesthetic, then it's nothing to complain about.
Though the 7-speed wet dual-clutch transmission isn't something to write home about, and it is a bit lazy when downshifting, but it's not horrible by any means. It's a totally serviceable unit for us, it's just something to get used to, along with how that digital shifter operates.
Verdict
So with all that being said, it is a car that has been earning its place in the market. Already we see a lot of fans that admire the Coolray's qualities, but is the Coolray worth it?
Being a relatively new brand in the Philippines market, Geely has something to prove and they just dropped the bomb in the subcompact crossover segment. Given the features, quality, and specs of the Coolray, it only comes at a price of P1,198,000. That's a decent chunk of change for a car sure, but it is well worth it considering that the Coolray punches well above its weight, performance-wise, spec-wise, and features-wise. So, yes. It is worth it if you can afford it and you don't mind the brand's origins, but that's beside the point, it's a far cry from what Chinese cars were in the past.
Get the best deal - Choose multiple dealerships to compare offers!
You can compare quotations simultaneously from multiple Geely dealerships. Select your preferred dealers from the list below.

Compare quotations from multiple dealerships in minutes.
Check vehicle and color availability.
Find info on special offers and promotions.
100% Hassle-free with no obligation to purchase.
Latest Features
Both are within the same price range but are in many ways different from each other.

The Chevrolet Tracker presents tempting design details and features that should be given much more attention.

Choosing the right vehicle is hard so we created a list of 10 vehicles that could tick all the right boxes for your current and possibly your future needs as a young professional.
View More Articles