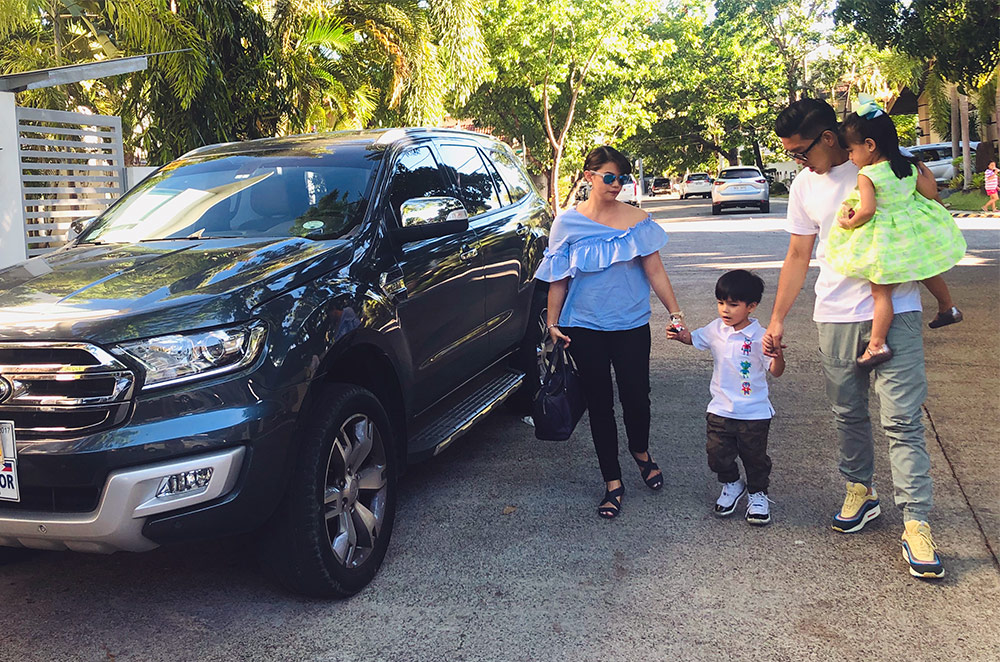 Meet, Caloy Sambrano – married, father of two kids, a multinational marketing and communications agency executive on the weekdays, and a thrill-seeking downhill skateboarder on the weekends. Being a father is an amazing blessing according to Caloy, and I'm sure many dads would agree that, "My kids have their own cute ways to make everything better for me in life." The best part? When they run right at you as you enter the front door after a long day of work or a tiring adventure over the weekend.
On weekdays, Caloy has a pretty straightforward routine: get in some exercise time, clock in at work, hear mass during the day, and try his best to get home early to play with the kids before bedtime. Repeat this for about five times a week and then comes the weekend. The closing two days of the week are more random and spontaneous for Caloy, as he likes to balance friends, family, and setting aside at least one whole day of exploring outside the city with his skateboard in tow. His vehicle of choice, being a dependable daily driver and weekend getaway mobile is the Ford Everest. "The Ford Everest has been my reliable and constant partner, bringing me to meetings, gatherings, and adventures with my family and friends."
"When I'm at home or staying in, I love to play superhero, dinosaur, chef, robot, or any random thing the kids think of. No matter how ridiculous or funny things get, I always treasure these moments with my kids." Having downhill skateboarding as a hobby allows Caloy to reach far flung places outside of Manila in order to find the best spots to get his fix. "I'm very passionate about it and I'm thankful that I get to squeeze it in no matter how tight my schedule is." The Ford Everest meets his need for a midsize SUV that can take him anywhere without worrying about capability and safety. Having had a great experience with his Ford Focus, the Everest was his next obvious choice, combining power, fuel efficiency, and handsome looks.
The Ford Everest has also been extremely versatile for him and his family, rising up to the occasion as a cargo hauler when they were moving homes – it took five return trips to carry all the stuff in the cargo area. His friends also enjoyed a 12-day out-of-town skateboarding adventure in the south of Luzon without any accommodations or plans, just his Everest and a plan to explore.
How does Caloy juggle being an executive, skateboarder, and loving husband and father? He says, "By having an awesome and supportive wife. Oh, and a little self-discipline, too. I always want to teach my kids to be kind as they grow up, and that don't use age as an excuse not to do the things you want to do – always make the most out of all aspects of your life, not just one or two parts of it."
Get the best deal - Choose multiple dealerships to compare offers!
You can compare quotations simultaneously from multiple Ford dealerships. Select your preferred dealers from the list below.

Compare quotations from multiple dealerships in minutes.
Check vehicle and color availability.
Find info on special offers and promotions.
100% Hassle-free with no obligation to purchase.
Latest Features
Priced right, engineered to be driven, and polished premium, the Mazda3 makes for a great daily driver for enthusiasts.

Cars come with the latest and greatest tech now with adaptive, automatic, and advanced systems, but is it worth it?

We created a quick list of cars you can buy today that will give you the most amount of horsepower for the lowest price.
View More Articles