As of date, there were almost 40 new models that have entered the market making it a good year for the automobile industry. While we wait for the official sales data from the manufacturers in a few more weeks, we pulled up our stats to find the most successful car launches from each segment.
When we say successful, we're not referring to the lofty media launches for each vehicle. We went through the number of pageviews of each new model and cross-referenced it with their launch dates. This correlates to how a new car coming into the market stirs up the customer's intent-to-purchase and how it stayed over time.
To make things fair, we removed the various advertising components from the sample data which make the results absolutely organic.
Toyota Avanza (AUV) P667,000 – P910,000
Launched by the end of September, the new Toyota Avanza received a major facelift, a more powerful Dual VVT-i DOHC engine, and a lot of improvements from inside and out. This was received with open arms by the shoppers especially the new Nebula Blue Metallic color option.
It's hard to tell if its new look was the key factor to its success or because of its popularity as an affordable workhorse. However, the number of pageviews of the new Avanza almost quadrupled since the launch of its new model.
If you'd like to compare the old versus the new Avanza, you can find it on the previous AutoDeal Face-off.
Honda Mobilio (MPV) P807,000 – P967,000
As Honda's first ever affordable 7-seater model (as compared to the luxurious Odyssey), the all-new Mobilio entered the compact MPV segment by storm. It had a good run during its first 3 months primarily because of its good price point, good engine/transmission combo, and quirky styling.
This trend just got better, doubled to be exact, as shoppers sought more of the all-new Mobilio in the Q3 and Q4 of this year. We can only speculate that this is the result of referrals from satisfied owners or its increasing presence on the road today.
Ford Everest (SUV) P1,339,000 – P1,999,000
The all-new Ford Everest entered the market with bold statements from the American company. It's billed as "designed to be one of the toughest SUVs in its segment" and has the "durability to take on the most challenging environments". We experienced that ourselves when we drove it through the muddy trails of Thailand.
The popularity of the all-new Everest continues to grow even if units only came in by September. We can fairly say that this model is worthy to be dubbed as the top selling nameplate of the blue oval brand.
Mazda 2 (Sedan) P795,000 – P941,800
As part of their new branding, the all-new Mazda 2 came in with the SKYACTIV technology; Mazda's innovative technology that increases engine output without compromising fuel efficiency. We had a first glance of it at the 2015 Manila International Auto Show back in April and we knew that it was something special. With 5-star ANCAP rating and Japan Car of the Year 2014-2015 on the list of its accolades, it's definitely worth the hype.
Our shoppers knew that too. And after it won the most coveted Car Awards Group Inc. (CAGI)'s 2015 Car of the Year-Philippines award last month, we'll see if its pageviews will continue to skyrocket until next year.
Nissan NP300 Navara (Pickup) P916,000 – P1,520,000
Gone were the days when pickup trucks were regarded as slow, boxy, and noisy vehicles. This year, pickups are now seen as lifestyle items and the 2016 International Pick-up of the Year all-new NP300 Navara is the front-runner of that.
The NP300 Navara continues to gain pageviews even several months after its launch. It also won CAGI's prestigious 2015 Truck of the Year-Philippines award dethroning the Ford Ranger that reigned for 2 years. Will it also take its place as Philippines' best-selling pickup truck?
Chevrolet Trax (Crossover) P998,888 – P1,218,888
The Chevrolet Trax came out on top even if it's a rookie on its segment. Its imposing exterior design and the variety of features it carries – such as its high-technology head unit, impeccable ride comfort, and immense 1,371 L cargo capacity – are just few of the many things that caught the attention of the shoppers.
This latest model from Chevy came in by the Q4 of this year but it already blew the competition out of the water when it comes to popularity. We'll probably see more of this "small SUV" on the road by next year.
Nissan NP350 Urvan (Van) P1,201,000 – P1,368,000
There are many reasons why the all-new Nissan NP350 Urvan stood out this year. It now has a stronger 129 hp engine and hefty 6,000L cargo capacity that can go head to head against its competitors. And most importantly, it finally replaced its predecessor that has been a staple passenger van for more than 10 years.
These upgrades, plus Nissan's reputation when it comes to air-conditioning, gives the all-new model the edge over its competitors making it a commercial success on the AutoDeal Car Guide since its launch.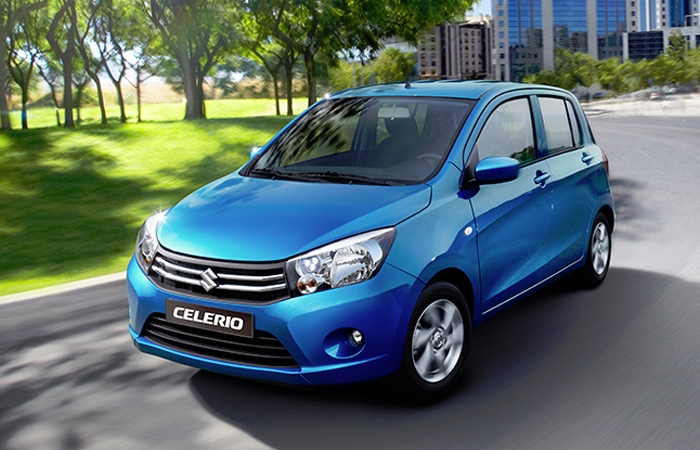 Suzuki Celerio (Hatchback) P507,000 – P542,000
The all-new Celerio not only created a buzz when it was launched back in August, but it ultimately gave its rivals a run for their money in the subcompact hatchback segment. It has bigger cargo space, more safety features, and exceptional fuel economy - at a price that's one of the most affordable among its class.
The all-new Celerio is truly a bang-for-the-buck vehicle which makes it popular to car shoppers. AutoDeal's data agree with this making it one of the cars that was successfully launched this year.
For the complete specs and features of these models, visit the AutoDeal Car Guide.
Latest Features
The Nissan Navara is a pickup with a storied history, but there is more than meets the spec sheet.

If you're looking for car promos that would fit your budget's limit, we have a list of deals with affordable monthly payments.

Manufacturers issue recalls once they find a fault in their products that may hamper the functionality, safety, and longevity of a vehicle.