The word 'expensive' can't even begin to describe how much money Bugatti's La Voiture Noire costs. Expensive doesn't even come close. Expensive is a new iPhone Xs Max with 512GB of storage worth P97,490, but even that will not hold a candle next to the exorbitant price tag of the one-off Bugatti.
For the uninitiated, the Bugatti La Voiture Noire has a sticker price of 11-million euros or around P649 million at the current exchange rates. It was sold the moment it was launched at the 2019 Geneva Motor Show for 16.5-million euros or roughly P974 million, making it the most expensive new car ever sold.
Okay. Pause for a moment and let that sink in.
The La Voiture Noire is French for "The Black Car," and it shows. Paying homage to the long hood of the missing Bugatti Type57C Atlantic, the new car boasts a very striking appearance, equipped with a front face that looks similar to the P300-million Bugatti Divo.
At almost a billion Philippine pesos, one has to wonder, "what else can I buy for the price of that?" We've thought of 10 things: 5 car-related, and 5 non-car-related.
1,477 Toyota Vioses (Base P659,000)
With P974 million pesos at your disposal, you can buy 1,477 units of the Toyota Vios' base variant. With the number of units you have amassed, you can start your own car dealership that only specializes in one variant and model of the Vios. You will also have enough units to start multiple taxies and grab businesses.
326 Honda Civic Type Rs (P2,980,000)
With only 200 units for sale in the Philippines, it is impossible to get 326 Honda Civic Type Rs. Or is it? With that much money, who can deny you? Pull up to your Honda dealership and pay cash for all the units plus 126 more in indent orders, just because you can.
204 Toyota Land Cruisers (P4,755,000 - White Pearl)
You could probably get bumped up to the top of the waiting list, extend the waiting list until the next refresh, and give every one of your family members their very own Land Cruiser in White Pearl and still have some left over.
132 Nissan GT-R R35s (P7,350,000)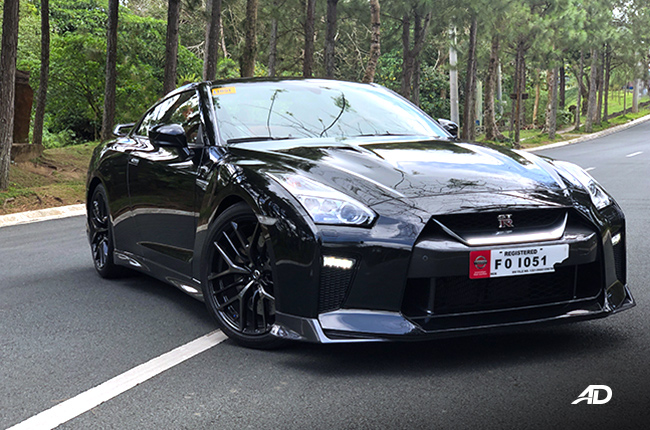 With 132 units of the Nissan GT-R, you could start your own version of the Vios Racing Festival, but with GT-Rs.
65 BMW M5s (P14,790,000)
When the BMW M5 first launched with its near-fifteen-million peso price tag, audiences were gobsmacked with how expensive this high-performance saloon was. Then again, you have P974 million. Why settle for one. Get all the colors, for all your friends, and host a motorcade of M5s with all of them.
9,990 units of iPhone Xs Max 512GB (P97,490 per unit)
Remember the price of the iPhone we mentioned earlier? P97,490 per unit? Yes, you can buy 9,990 units of the latest iPhone, all with the highest end storage option. You can probably give an iPhone to your whole family, including your extended family, and still have over 9,000 left.
1,498,461 Shakey's Manager's Choice party-size pizzas (P650 per pizza)
Assuming you have a Shakey's Supercard, and you order three pizzas every call you make, you'd have to call another 499,487 times to maximize your pizza investment. Imagine hosting a pizza party every day for the rest of your life. Sounds grand.
1,967,676 buckets of Jollibee Chicken Joy (P495 per 8-piece bucket)
An eight-piece bucket of Jollibee's famous fried chicken costs P495. Now let's assume that you buy P974 million worth of chicken, you're going to end up with 1,967,676 buckets or 15,741,414 pieces of chicken. You could eat two pieces of Chicken Joy for every meal, every day, for the rest of your life because that's 7,187 years worth of chicken. Assuming Chicken Joy makes you immortal, you could try and finish all the pieces.
4,253,275 Potato Corner Tera Fries (P229 per bucket)
You can probably buy a franchise while waiting for your fries to cook.
48,700,000 Cornetto Ice Cream (P20 per cone)
Selecta asks, "Hanggang saan aabot ang 20 pesos mo?" We ask, "Ilang Cornetto ang mabibili mo kung may P974,000,000 ka?"
The short answer is too many. The long answer is 48,700,000. The follow-up question is what flavors would you get? And the burning question is, how do you keep all that ice cream from melting?
On a more reasonable note, the new Bugatti will most likely appreciate the moment it gets delivered to its new owner. Since the unit is already spoken for, it will take around two and a half years for before this unit gets delivered, giving you plenty of time to compile your own top 10 list of things you would be able to buy for the price of one Bugatti La Voiture Noire.
Latest News
Nissan unveils the 20-23 concept along with a declaration that it is counting down to an all-electric lineup in Europe.

Nissan Australia in collaboration with Premcar, has recently unveiled the seriously hardcore 2023 Nissan Patrol Warrior.

The Mazda2 and CX-3 now get a revamped 8.8-inch infotainment display to replace its current aging displays.
View More Articles