The midsize pickup segment in the Philippines has been living with lively colors since last year, with launches from key market players in the local automotive industry. Notable models received their respective updates, which then led buyers wondering if and when Mitsubishi Motors Philippines Corporation (MMPC) will update the Strada.
Lo and behold, MMPC teased an update of the Strada pickup truck. However, before everyone is even able to see the 2019 Strada in the metal, MMPC already revealed its prices through the 2019 Strada microsite. So, if you've been daydreaming about driving around aboard the facelifted Strada, maybe now's a great time to make it more realistic.
The 2019 Mitsubishi Strada will have six variants, four 4x2 trims and two 4x4's. The GLS MT 4x2 is priced at P1,225,000, while the GLS AT 4x2 has a price tag of P1,300,000. The base 4x2 variants GLX Plus MT and AT are tagged at P1,165,000 and P1,240,000, respectively.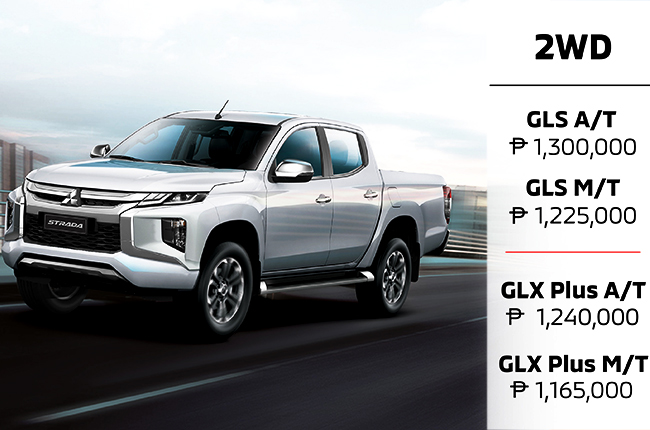 Meanwhile, the 4x4 variants are composed of the GT AT and GLS MT. The range-topping GT AT has a price tag of P1,670,000, while the GLS MT will retail at P1,445,000. Oh, based on observation, the 4x4 variants appear to include a roll bar. Additional information and list of features will be discussed on its official launch.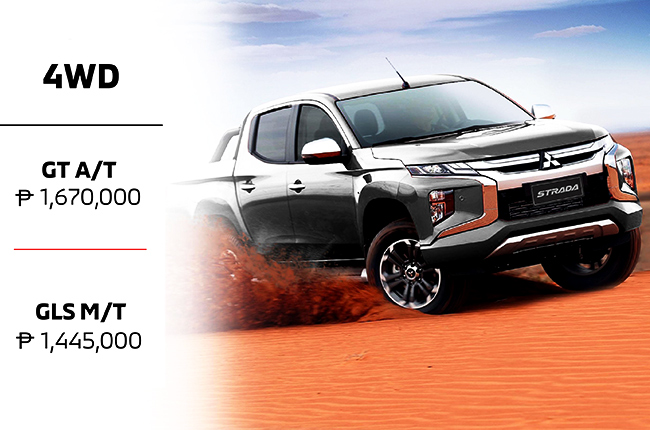 The Dynamic Shield-bearing 2019 Strada is scheduled to be launched on January 26, 2019. There's only a couple of days left before you can fully secure that '2019 Mitsubishi Strada budget.' We'll keep you posted on its official launch day.
Latest News
Thankfully, not all models are affected by the additional tariff.

The brand's small crossover range has been expanded once again.

Geely Philippines is confident that it has enough stocks of its vehicles to last until April of 2021 before increasing its prices.
View More Articles