No matter what car you drive, your brakes are important; no use having the best engine if you're going to use the wall to stop your vehicle. Whether it's a drum or a disc, take time to check your system's pads and shoes in case they need replacing.
If you're even slightly familiar with the aftermarket scene, you know that Brembo is a company that is not to be distrusted. Their systems are some of the best in the world, and they're putting their newest ceramic brake pad line to the test in this weekend's Vios Racing Festival for 2019.
One of the most cost-effective ways of increasing your brake's stopping power is through the use of high quality brake pads. In conjunction with upgrading your tires, a good pad will grant an enhanced experience when it comes to braking. It's a matter of safety as well, since decreased stopping distances are a big help in an emergency situation.
The pads feature low dust and low noise properties that are perfect for everyday applications. Brake pedal feel is also positive, offering users a better idea of their braking. Vios race cars have been testing and proving these pads, while the red backing-plate shines through the sliding calipers found in most cars. It's a subtle nod to let people know that you went with a capable brand to handle your brake duty.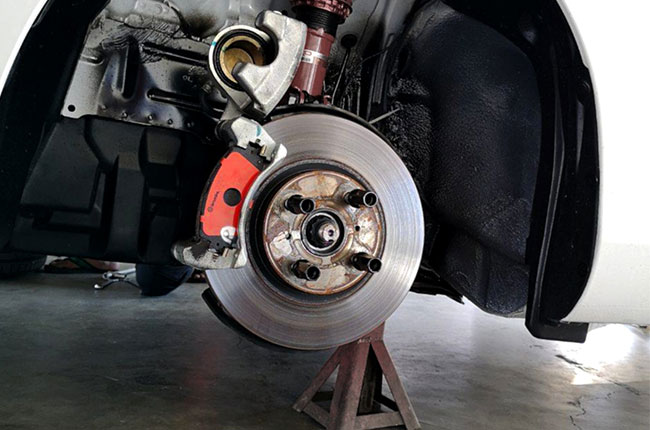 The starting price for these pads can go as low as P3,000. Aside from the Vios, the Toyota Fortuner, Mitsubishi Montero Sport, Honda Civic, Subaru Forester, and Toyota Land Cruiser, are only some of the models that will get fitment options for this ceramic line of products. Brembo also offers its all-purpose pads that go under the radar, and are for daily use, and these pads are even more affordable than the premium ceramic pads on offer from the company.
Pair your new pads with some Brembo DOT4 brake fluid, if you're already due for a change. Rest assured, when all is well and good, small touches and care can make the difference between stopping on time and hitting whatever is in front of you.
Latest News
Isuzu PH aids Excel Trend Group of companies by turning over a QKR truck and D-Max pickups.

Jaguar sends a formal request to Oxford English Dictionaries to update the meaning of the word car to encompass electric vehicles as well.

With most of its lineup updated, Honda Cars Philippines is looking to add one more new unit this September 24, 2019.