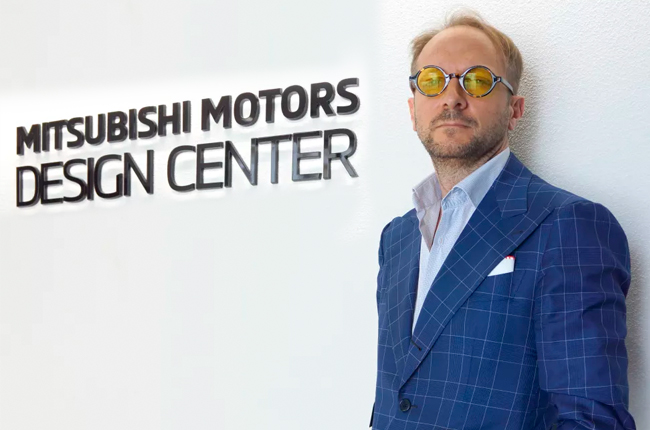 Seems like the trend of European car designers transcending to Asian brands is the thing of the century. We've seen it on the 'ultra-limited' GT-R50, and it appears like Mitsubishi wants to join the party. Well, about time to end the faith for a crossover Eclipse, don't you think? Mitsubishi deserves a proper and decent sports car just like the good ol' days.
Well, let's not be quick with our assumptions just yet. Let's look at the broader side of the move. Japanese car manufacturer Mitsubishi has successfully hired Alessandro Dambrosio, former chief designer of Alfa Romeo who started his career with Fiat. Apart from those, he was also once the head of Maserati Design, as well as the head of Audi Concept Design Studio for a time – what a portfolio.
Dambrosio will be joining Mitsubishi in October. He will lead teams at three design studios, where two are located in Okazaki and Tokyo, Japan, while the other is in Frankfurt, Germany. The Italian designer will report directly to Mitsubishi Design Division corporate vice president Tsunehiro Kunimoto.
"Alessandro is a very experienced and skilled designer with a long career at leading car companies. I look forward to him inspiring our teams to shape the next generation of Mitsubishi Design and contributing to rebuild and enhance the Mitsubishi Motors Brand as we aiming for global growth."
Kunimoto also added that Dambrosio arrived to their fold in the perfect time, as the company is currently working on the concepts. Could this give away hints of an impending sports car reincarnation? It's a wild hunch but it's kind of exciting. We mean, who wants an Eclipse Cross over the Eclipse coupe? That's right, no one except those who hadn't witnessed the glory of an Eclipse. You may even ask Filipino freelance designer Enoch Gonzales and see his work.
Well, let's see what Mr. Dambrosio has in mind for Mitsubishi.
Latest News
Hyundai's featuring its IONIQ 5 and IONIQ 6 EVs in the latest installment of the Spider-Verse franchise from Sony.

Under the Autohub group, Kia inaugurated its Otis and Marikina showrooms, marking the brand's 43rd and 44th locations.

The most probable brand for SAIC Motor to control here in the Philippines would be MG, which could revamp the lineup.
View More Articles