Sojitz G Auto Philippines the official distributor of Geely vehicles in the country officially announces its two new brand ambassadors in the form of the singer Rico Blanco and the TV host Gretchen Ho. In a Zoom meeting held by the company, both ambassadors expressed their excitement to show everyone the quality of vehicles that Geely has to offer.
I think everyone agrees that the Coolray is a great car. It's just that people are not brave enough to try it out and I think that's our job now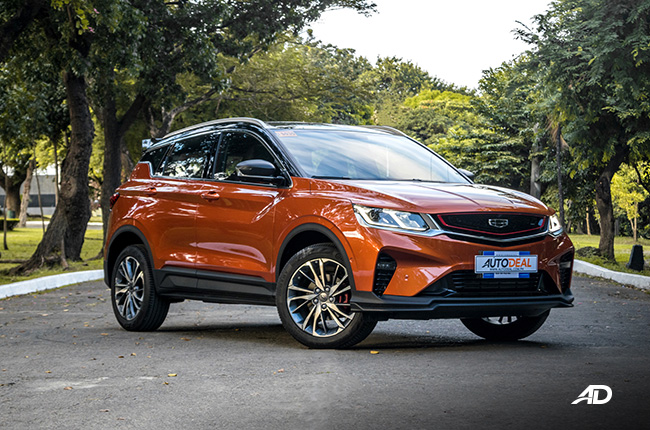 Gretchen Ho also added that "I can't wait to spread the word about it. And just like Rico, I go for the new things. I go for something different and unconventional… striking. I think that Geely has a promising future here in the Philippines."
Blanco recounts how he takes pride in Geely being one of the first customers who took notice and believed in the brand before he became one of its official ambassadors. He further recounts how Geely is the brand for him through his experience of testing and buying the brand's flagship model the Geely Coolray. Blanco states that he needed a nimble vehicle that comes in a small form factor so when he tested the brand's flagship crossover and stepped on the gas he was instantly amazed by the power it had on tap. Through the ownership of the vehicle, Blanco further states that it made him trust the brand more. He adds that "It was really the experience. Apart from that, it looked great. The specs are killer. Like there's nothing in its price range that has this speed, the appointments inside, and the leather."
Gretchen Ho on the other hand states that "I'm a woman in action. To be honest, I can't wait to convince people to buy cars. I'm excited to take it around. I've been planning already where to go."
Get the best deal - Choose multiple dealerships to compare offers!
You can request quotations simultaneously from multiple Geely dealerships. Select your preferred dealers from the list below.

Receive quotes from multiple dealers in minutes.
Check vehicle and color availability.
Choose the best deal for you.
Latest News
The German brand has given its sedan a new set of wheels plus additional features to the interior, and a new variant with a sunroof.

The Nissan Terra is now 3rd placer on the 2020 tally.

With the new facility, residents as well as other people in the area will be able to take a closer look at the affordable and feature-packed cars MG Philippines has to offer.
View More Articles