A few days ago, Google Maps users noticed a new feature on the application, which stirred up the curiosity of some people. As such, Google just recently confirmed that yes, it's adopting Waze's incident reporting feature and it has been live for several months on Android.
Just like in Waze, Google Maps now comes with road work marks and accident report time. To keep the data as updated as possible, users can also key in their answers whether the slowdown still affects the specific route by choosing from three options: yes, no, and not sure.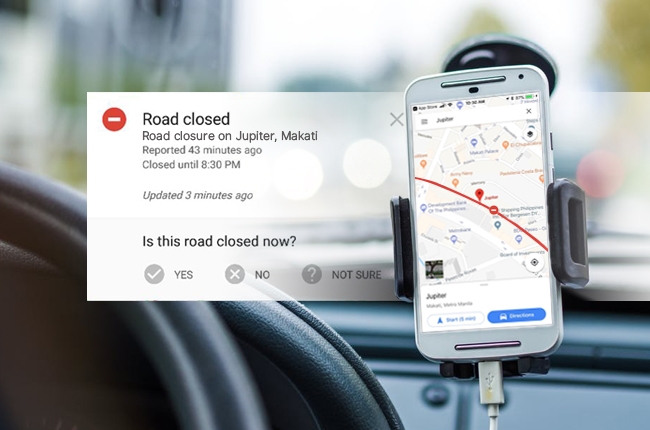 This tool is a great way to gather a crowd-sourced information for more accurate data among its users. However, there's no exact detail if the feature will be permanent and available to all Android users, as well as iPhone users, or if it's just up for testing, so let's anticipate the company's next update.
Both apps might be owned by the same company but these two actually have a distinguished purpose. Waze is most likely a driver-centered app, while Google Maps is used commonly for local business information and restaurant recommendations. If the incident reporting feature will be officially put out on Google Maps, then it'll be a more useful app than ever.
Aside from that, Google's in-house start-up incubator, Area 120, is reportedly developing an app dubbed as "Pigeon". This app lets users report delays and accidents on New York City subway system, so it's basically a transit version of Waze. Let's hope that these projects would push through and wish that it would also have a version for our rail transit system in the future.
Latest News
Mazda is working on launching a new CX-5 in 2025. The most popular crossover in the lineup is also going hybrid.

A new Toyota Gazoo Racing motorsport car is set to be unveiled during the 24 Hours of Le Mans on June 10, 2023.

Hyundai is serious about putting the N Vision 74 into production according to Chief creative officer Luc Donckerwolke.
View More Articles