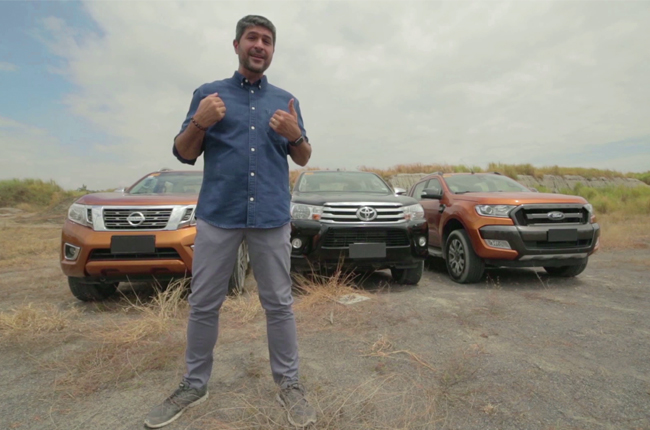 Practicality, power, and cargo capacity – these are the things that pickup trucks are known for. This Sunday, James Deakin puts the top 3 haulers to the ultimate test on Drive.
The episode features the Nissan NP300 Navara, Toyota Hilux, and Ford Ranger as they go through strenuous on- and off-road tests along with weight challenges. See which one comes out as the toughest truck of them all on Drive this Sunday, April 10, 2016 at 9:00 PM on CNN Philippines.
Latest News
Ford's 1.0L EcoBoost snatched the title for the Best Engine Under 1.0L yet again.

The Japanese marque's small SUV and hatchback get 1-Up this year.

Hyundai is bringing back its National Car Wash Weekend for the 3rd time around.