Your next sports car might not come in the form you expect. If you're thinking "all-electric and affordable," however, you're right on the mark. No, not the new Tesla Roadster, but something that could be almost as exciting.
In 2021, MG unveiled the Cyberster concept— an electric roadster that paid homage to the brand's heritage while firmly showcasing its vision for the future. Unbeknownst to many people, MG was silently gauging interest for a production version of this sports car.
Coming in 2024
Through its CyberCUBE crowdfunding platform, MG tracked the Cyberster's appeal with over 5,000 participants. The people's desire seemed to be there, so MG quickly gave the green light to put the concept into production. Now, it appears the Cyberster EV will launch in 2024, right in time to celebrate the company's 100th anniversary.
While there isn't much information to go on right now, we know that the MG Cyberster borrows heavily from the 2017 E-Motion coupé concept, which featured an all-new platform for EVs. It could allow the Cyberster to get a whopping 800-kilometer range and reach 0-100 km in less than three seconds. All that from a single motor, an integrated cell-to-pack battery, and technology already used in models like the MG ZS EV.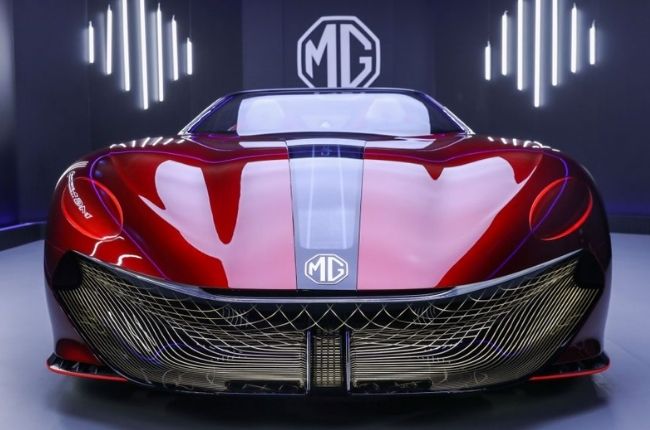 So, how much will it cost? After all, "affordable" could mean different things to different people. We think MG would do well to price the Cyberster at around or below the P2-million mark. That would put it at par with something like the Mazda MX-5, a beloved roadster with enduring qualities.
As the launch is still two years away, MG has time to optimize the Cyberster's design and manufacturing costs. EVs will also likely become more affordable as time goes on, so a mass-market all-electric sports car might not be all that unrealistic. For now, we'll have to wait for more announcements from MG.
Latest News
Mitsubishi Philippines wants to bring a little more spice to its model lineup by bringing back the Ralliart brand as an accessory pack.

The Strada GLS line gets a selection of blacked-out elements and 18-inch black alloy wheels.

We got nominated, and won! Caco drove home with two awards from HFA this year.
View More Articles