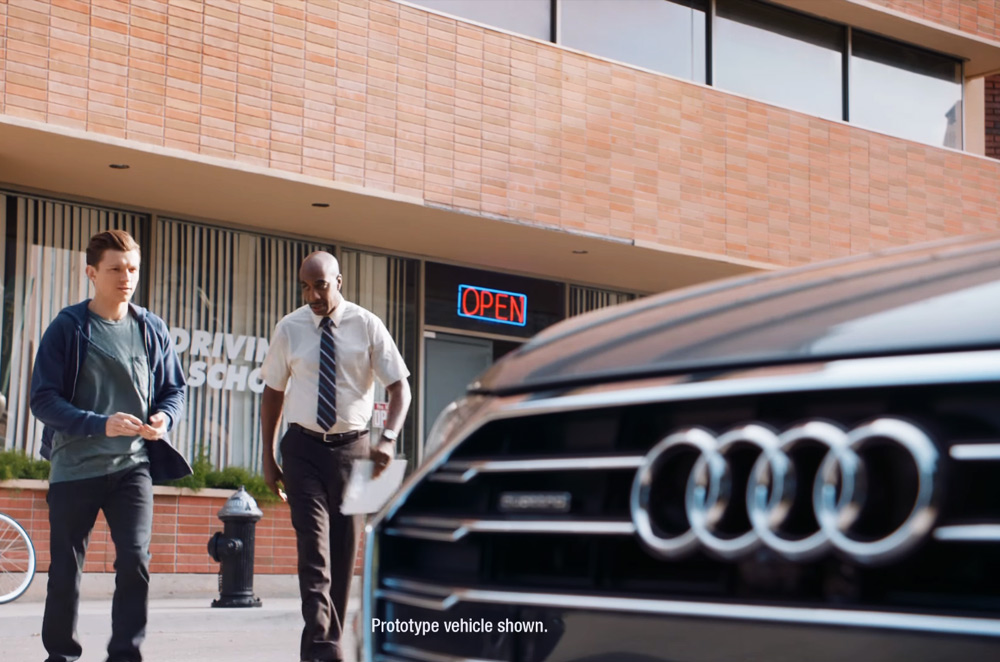 Spider-Man fans are about to witness an exclusive first look of the new Audi A8 in the latest reboot of the Marvel superhero movie franchise. The luxury sedan will make an on-screen appearance in the upcoming Spider-Man: Homecoming that will hit theaters on July 7.
2 weeks before the movie hits cinemas, Audi released an exclusive video showcasing the latest technology of the A8. Peter Parker (Tom Holland) is seen having his first driver's test, while giving a sneak peek of the A8's advanced features like the Audi PreSense, Audi AI auto pilot, and the Audi AI remote parking. And if you ever didn't get the message, Audi is likely to be comparing its smart tech with Spidey's Spider-Sense.
Not only that, we also learned that new Audi A8 will feature an AI traffic jam pilot, which takes over the vehicle's control in short periods of time when stuck in traffic. More details about the car has yet to be released by the German automaker. What we do know right now is the new AI technology is Spider-Man-approved.
If you are eager to know more about the Audi AI traffic jam pilot, you can watch the video from Audi Germany below.
Latest News
Several new courses are being introduced into the curriculum of the Volkswagen Academy for the EV boom.

Having children sit on their laps when on a cruise is proven to be a dangerous practice.

Electrification is coming to the most popular F-series truck from the Blue Oval.
View More Articles