The 4th round of the 2017 FlatOut Race Series (FORS) featured 67 competitors who took part in the Time Attack and Grid races at the Batangas Racing Circuit.
Eduardo Suiza was the best driver in the Time Attack category, posting a lap time of 1:49.018. On the other hand, Rafael la O' won the Grid Race, while last round's winner Dondon Portugal fell short.
Time Attack
Suiza was on top of the time sheets in both Bracket R and Bracket A. He registered a lap time of 1:49.018 onboard the #200 W-Autosport/Staging Lanes Honda Civic EG. This performance allowed him to claim his 2nd win of the year. Finishing behind Suiza was Blanche Racing's JC Baguisa who was only 0.075 seconds short of clinching the top spot. Completing the top 3 drivers under the Time Attack category was la O' with a lap time of 1:49.709.
Nicolo Fernandez clocked in the best time of 1:56.367 in Bracket B. Andrew De Asis and Andrei Lim couldn't match Fernandez's lap time as they finished 2nd and 3rd respectively.
Making his 1st appearance this 2017 FORS, Kevin "The Beard" Sugden left a great impression by winning Bracket C onboard a Subaru Impreza WRX Wagon. Bubi Camus yielded the 2nd best lap time followed by Kikong Dela Rama.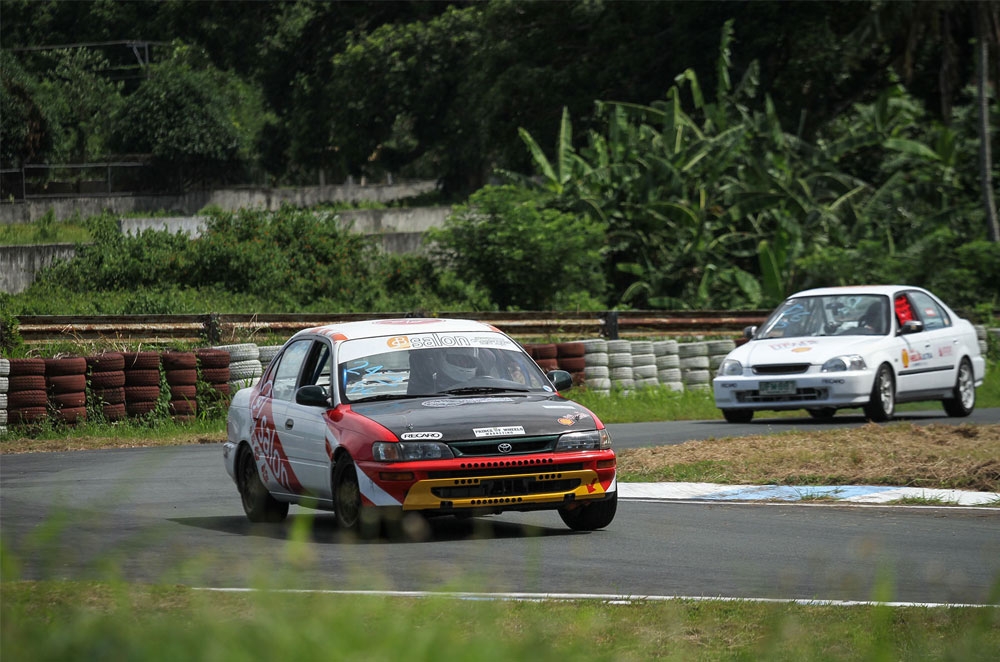 Moving on, Greg Suing bested Paolo Santos and Ronn Catinding to win in Bracket D. Santos finished in 2nd while Catinding secured the 3rd place finish. Lars Alonzo headlined Bracket E as Mars Ocampo and Raymond De Pano clocked in the 2nd and 3rd best lap times.
Bracket F's top finishers were Abet Reyes, Mark Macas, and Robert Tan. Lastly, Julian Diego, Bernard Michael Santos, and Mark Pascual posted the best times in Bracket G.
Grid Race
The GT Radial Grid A was claimed by la O' besting Eggy Ong and Suiza who finished 2nd and 3rd respectively. Last round's winner, Portugal, fell short as he was not able to have a podium finish.
Aaron Lao emerged victorious in the KYB Grid B as he fended off Andrew De Asis who settled for 2nd. Completing the top 3 drivers of the KYB Grid B was Nicolo Fernandez. The SmartFuels Grid C was owned by Camus as he finished ahead of Jack Saquilayan and Polo Bautista.
Greg Suing won the Recaro Grid D while Santos and Catinding finished in 2nd and 3rd respectively. Catinding inherited 3rd place after Ralph Tan was penalized for an avoidable contact during the race.
In the Works Bell Grid E, Robert Tan pulled away from the pack to win the race with a 2.795 seconds lead. Andre Tan fought his way to 2nd and Mark Macas in 3rd.
The next round of the 2017 FORS will be held at the Clark International Speedway on July 1, 2017.
The 2017 Flat Out Race Series (FORS) is sponsored by GT Radial – Philippines, KYB, EPPCO, RECARO, Staging Lanes, Competition Clutch, SmartFuels, Seiken Brake Parts, Works Bell, 602PTG, Brodeth Motorsports, Tuason Racing School, OMP, and Angeli Jewelry. It's supported by Walter Lights and Sounds, Aeromed, Ninja Performance, Totem Bikes, CTR Suspension Parts, Tes Advertising, and 2ndGen Insurance.
Media partners include 2NER Magazine, ABS-CBN Sports and Action, AutoCar Philippines, AutoDeal.com.ph, AutoIndustriya.com, C! Magazine, CarGuide.Ph, Carmudi.com.ph, Ignition.PH, JamesDeakin.Ph, JDM Underground, Manila Bulletin Drive, Pit Talk Asia, Ride and Drive Philippines, The Score, and Time Attack Manila.
Latest News
Kia Philippines clarifies on the capabilities of current battery electric vehicles (BEVs), namely the Kia EV6.

The electrified pickup truck comes with a powerful electric motor, decent range, a great set of features, plus an interesting vehicle and battery warranty.

It's a new application that will help you keep track of your vehicle at all times and help you make sure it is safe.
View More Articles