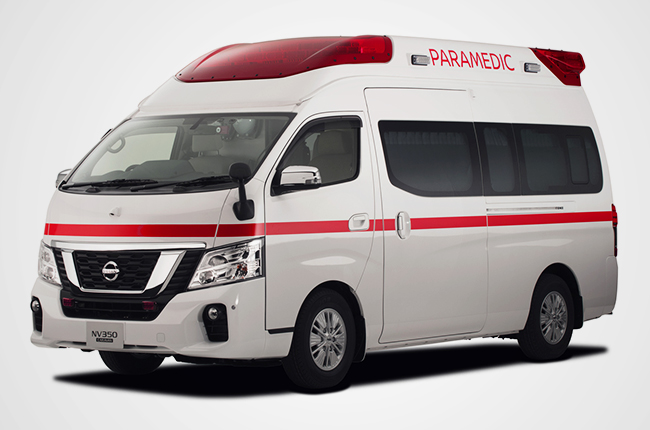 Aside from the Leaf Nismo, Nissan will also debut the Paramedic and the e-NV200 Fridge concepts at the 2017 Tokyo Motor Show.
The Paramedic concept is basically a modified version of the Nissan Urvan. The Japanese automaker's people mover is transformed into an ambulance that's integrated with new technologies.
Nissan's new ambulance carries a 2.5-liter gasoline engine with 5-speed automatic transmission. The vehicle has a 1.6 kWh Lithium-ion auxiliary battery, which supports life-saving medical apparatuses for rescue missions.
"Our fifth-generation ambulance will offer enhanced features that will make a real difference to people's lives. The new Paramedic Concept contains vital life-saving equipment to respond to emergencies, often in remote areas."
On the other hand, the e-NV200 Fridge (or e-Fridge) concept is a compact delivery van that's designed to easily drive through tight streets. With its size, the e-Fridge concept can easily park on narrower alleys and garages to deliver goods. To put things in perspective, it is only 135 mm longer than the Nissan Almera subcompact sedan.
The e-Fridge will be powered by a 24 kWh Lithium-ion battery under its hood, while the refrigeration unit gets a 12 kWh of the same battery type.
Latest News
All good things have to come to an end as Suzuki finishes his fourth and final term.

Grab launched its newest feature in Thailand, the Drive Your Car service which lets you have a chauffeur for a drive.

Two heavy hitters have been introduced by the Golden Bowtie to go head-to-head against the Ford Expedition.