Back in April, Suzuki Philippines Inc. (SPI) axed the Ciaz from its lineup less than a year after the refreshed model debuted. Now it appears the Vitara has followed the same fate.
After going missing from its local website, Suzuki confirmed through various sources that the Vitara is indeed no longer part of its vehicle range. The Japanese brand has not commented on why it made the move.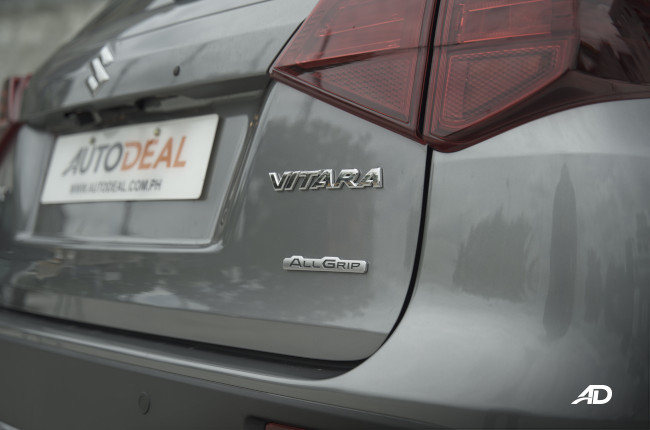 We can speculate that the Vitara faced tougher competition over the past couple of years, as an influx of cheaper and better-equipped vehicles became available to local consumers. Aggressive pricing and feature sets from Chinese auto manufacturers have attracted many buyers, and the Vitara might have suffered from dwindling sales figures as a consequence.
Of course, the opposite could be just as true. It's possible that Suzuki pulled the Vitara out of our market to make a way for a completely new model—one that's reportedly launching in India very soon.
The Suzuki Brezza might look similar to the Vitara, but don't let that fool you. The new Brezza, slated to launch on June 30, will come loaded with hot tech features. Suzuki has been teasing the model relentlessly, and among the features expected are a 360-degree camera and a power sunroof, with the latter being a first for any Suzuki model ever.
On top of that, the Brezza will also get six airbags, a pop-up heads-up display (HUD), electronic stability control, hill-hold assist, and a tire pressure monitoring system. These features are what many Filipino buyers expect from their crossovers, especially the more affordable models.
So, is there a chance the new Brezza lands in the Philippines? With the Vitara no longer in the equation, the opportunity is there for Suzuki Philippines to introduce its replacement. If the price is right, the Brezza could be just what the brand needs to revitalize its lineup. In India, the Brezza could reportedly start at the equivalent of less than P600,000. Don't expect that price for the local market, but a local-spec Brezza would likely still be a relatively affordable vehicle.
Whatever Suzuki's plans are for its Philippine lineup, it seems to know what it's doing. The company recently launched the all-new Celerio as the most fuel-efficient car in the country. We're eagerly waiting for Suzuki's next move.
Latest News
The fourth-generation Carens features a new platform, crossover-like styling, and a modern interior.

The Xpander Cross follows the Xpander with similar exterior updates and even a new active yaw control feature.

A sigh of relief for those feeling pressure at the pumps as fuel and oil prices are expected to continue to fall in the coming weeks and months.
View More Articles