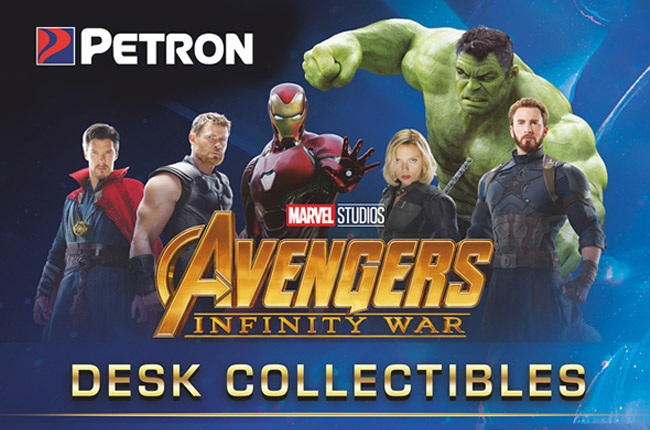 Have you seen the Avengers: Infinity War in cinemas? If you loved the movie, then you'll be happy to know that you can get cool diecast figurines of the movie's lead characters, thanks to Petron and Marvel Studios.
You can avail these toys from April 15 to May 15, 2018, including: Ironman lamp, Black Widow USB Hub, Hulk mini organizer, Thor multi-charger, Doctor Strange glowing memo, and Captain America phone holder.
All you have to do is present P500 worth of single or accumulated receipts for your purchase of Blaze 100, XCS, Xtra Advance, Turbo Diesel, Diesel Max, Blaze Racing, HTP, Rev X, or Sprint 4T. Then you'll have to pay an additional P450 to purchase a toy of your choice.
Excess amount on the receipt will be void and cannot be used to redeem another figurine. This promo from Petron and Marvel Studios is valid for cash and credit transactions, as well as bulk or wholesale orders.
Latest News
More reasons to buy a Ford Explorer.

A total of 7,320 units were recorded by AVID, with the LCV segment shining the brightest in October 2019.

Coventry Motors Corporation updates the Land Rover Discovery Sport, including a dolled-up R-Design variant that includes several interior and exterior refinements over the standard.