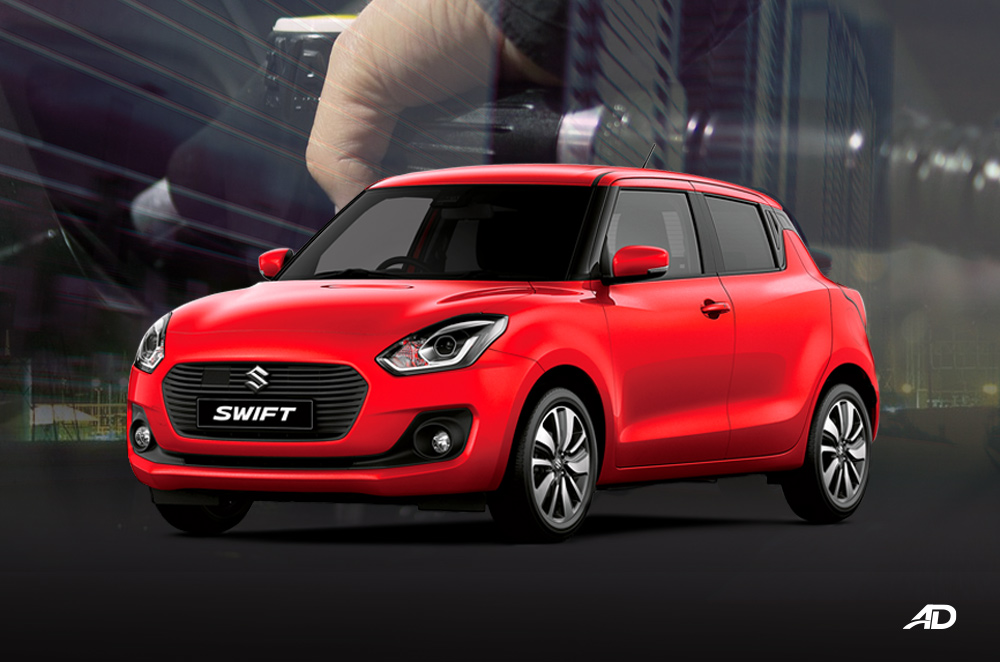 If you drive to Metro Manila, either from the north or the south, for work on a daily basis, your one true enemy is the heavy rush hour traffic to and from your office. Those who have been doing it for years have grown immune to the worst traffic situations anyone could ever experience – and two of the main concerns are the hours wasted and the generous amount of fuel consumed while your car is idle.
Getting stuck in traffic is an inevitable experience, though that does not mean you can't find a way around it, pun intended. You can be smart by rerouting to alternate roads or you can be 10 times smarter by opting for a car that doesn't go on a fuel-frenzy during traffic. Good news is that we reviewed a number of vehicles with great fuel efficiency while driving at a snail's pace.
So, without further ado, here's the 10 most fuel-efficient cars we've driven so far in heavy traffic. Do note, however, that cars with combined city/highway fuel consumption only were excluded from the list.
10. 2018 Volkswagen Lavida - 9.9 km/L
For people who don't prefer a large vehicle, the 2018 Volkswagen Lavida is highly recommended. Its 1.4 230 TSI Comfortline DSG variant is one of the most fuel-efficient cars we've tested and it is the eighth most fuel-efficient in heavy traffic. Driving along traffic-jammed provincial roads gave us a 9.9 km/L reading. It's just a little above the price tag of the Mazda2, at P1,171,000 to be precise.
9. 2018 Mitsubishi Xpander - 9-10 km/L
Mitsubishi Motors Philippines Corporation's celebrated 7-seater MPV also made it to the list, as it was able to score a range of 9 to 10 km/L in heavy traffic. The Mitsubishi Xpander was the prevailing champ in our MPV comparo video due to its considerable cabin and luggage space. As of this writing, MMPC sells the Xpander at P1,175,000.
8. 2019 Toyota Vios 1.3 - 10.2 km/L
It has been common knowledge that the 2019 Toyota Vios impresses in fuel economy. We've put it to the test and actually got respectable figures. When driven in heavily-congested roads, the Toyota Vios 1.3 E Prime CVT gave out 10.2 km/L on the fuel meter, giving it the sixth spot on this list. It's also very competitive when it comes to pricing as the said variant retails at P933,000.
7. 2018 Honda CR-V - 10.3 km/L
If you're looking for a competitively equipped compact crossover, we'd like to recommend the 2018 Honda CR-V 1.6 S Diesel 9AT. The car is infused with high-tech features like adaptive cruise control, low speed follow, and automatic braking. What's more promising is its thriftiness in fuel, especially in extreme traffic situations. A heavy traffic drive put out a fuel consumption reading of 10.3 km/L. Isn't that—plus the smart features it has got—at the cost of P1,858,000 a sweet deal?
6. 2019 BAIC BJ20 - 10.5 km/L
Apart from its edgy looks, the BAIC BJ20 that was introduced in the third quarter of 2018 is also fuel-efficient when it comes to driving in traffic. You'd be surprised that having been stuck along EDSA during the rush hour registered 10.5 km/L on the gauge. It's a decent choice for people who frequent areas with chances of some heavy traffic, such as EDSA. You can purchase the BAIC BJ20 at a price of P1,288,000.
5. 2018 Peugeot 3008 - 10.8 km/L
We were not only appreciating French quality when we got the Peugeot 3008. To be honest, we're also impressed by how thrifty it was even when stranded in traffic. The GT Line Diesel AT variant of Peugeot's compact crossover scored 10.8 km/L despite heavy city traffic jams. However, this fine-looking crossover comes at a price tag of P2,890,000, which is by far the most expensive car in the list.
4. 2019 Hyundai Reina - 10.8 km/L
The 2019 Hyundai Reina is relatively a newcomer wower in terms of fuel economy. You won't need to worry when you get stuck in traffic inside the Reina, as it would not give you a headache. A crawl in traffic gave us a reading of 10.8 km/h, which is quite impressive to begin with. Even more interesting is it clocked 23.8 km/L on the expressway. Would you agree if we say Reina reigns?
3. 2018 Mini One 5 Door - 11 km/L
Quick trivia, any Mini model is identifiable even from afar. However, its distinct exterior design that has been around for decades isn't just what the brand is all about. Mini also has good reputation when it comes to fuel efficiency, which is why finding Mini's name on the second spot should not surprise you. For the record, we got 11 km/L after driving the Mini One 5 Door at an average speed of 15 km/h. The Mini One is the least expensive Mini in the local market. The 5 Door variant has a price tag of P2,230,000.
2. 2019 Suzuki Dzire - 11.2 km/L
Coming in at number two is Suzuki's smallest sedan, the 2019 Dzire. For those who eye out the Swift but want that extra trunk space at the back, the Dzire is definitely the way to go. The Swift's sedan brother was able to boast 11.2 km/L in a slow-paced city drive. You'll be surprised that the Dzire is the most affordable in the list, beating its hatchback brother Swift. The 2019 Suzuki Dzire retails at P689,000 as of this writing.
1. 2019 Suzuki Swift - 11.5 km/L
Out of all the cars we reviewed for the past years, the 2019 Suzuki Swift sits as the best one yet when it comes to heavy traffic fuel consumption. It tops at 11.5 km/L on the fuel economy gauge in snail-paced city drives. If you want to beat EDSA traffic by allotting less fuel budget, you may consider checking out the Suzuki Swift. To make you feel even better, the Japanese hatchback is the cheapest car in this list, at exactly P899,000.
Latest Features
Priced right, engineered to be driven, and polished premium, the Mazda3 makes for a great daily driver for enthusiasts.

Cars come with the latest and greatest tech now with adaptive, automatic, and advanced systems, but is it worth it?

We created a quick list of cars you can buy today that will give you the most amount of horsepower for the lowest price.
View More Articles