The Philippine automotive industry was busy in 2019. Several new cars, not-so-new ones, and even returning names emerged, diluting the market with more options for the discerning Filipino car buyer.
Needless to say, we, at AutoDeal, were also busy driving each and every vehicle in the Philippines that your hard-earned money can buy. It was no easy task but we're committed to giving you an expert idea of what to expect in these cars. In turn, you're assured that you're making an informed decision before signing above that dotted line.
We have driven a total of 73 cars in 2019 – each has its own faults and demerits, which transpired on our in-depth car reviews. Simply put, there's no perfect car. Not a single vehicle will have a perfect rating, but there are those that tried hard enough to come out on top. Here's a list.
Geely Coolray (4.5/5.0)
Remember Benjie Paras? He entered the Philippine Basketball Association (PBA) in 1989 as a stark rookie, besting every other local basketball player that same year. The result? Paras began a decorated first year with Rookie of the Year and Most Valuable Player awards under his belt.
The same can be said about the Geely Coolray. A newcomer under a returning brand, the subcompact crossover got an outstanding 4.5 rating out of a perfect 5.0. It ticked all the boxes for a great car, which include design, comfort, performance, technology, safety, fuel efficiency, and most of all, value for money.
Ford Ranger Raptor (4.4/5.0)
The rave for the Ford Ranger Raptor wasn't a surprise. Kitted right out of the showroom and ready to conquer the roads less traveled in – as fast as possible – the souped-up pickup truck wasn't just a pretty face.
It scored particularly well in performance (no surprise there), as well as in technology, safety, and value for money. After all, its Fox shock absorbers should be enough to cover its sub-P2-million price tag.
Mazda3 (4.4/5.0)
Mazda announced its intention to cross over the Premium segment in 2019. It was a bold move, but the Mazda3 is them walking the talk.
Whether you're looking at the Mazda3 sedan or Mazda3 hatchback, or Sportback as Mazda Philippines would like to call it, the compact car presented an overall premium package that car buyers should check out. If not for its limited rear space, the Mazda3 should have scored higher in our reviews.
SsangYong Tivoli (4.3/5.0)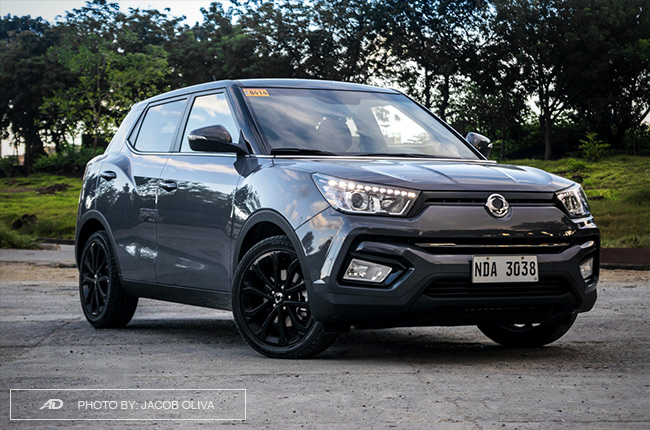 Driven and reviewed at the start of 2019, the SsangYong Tivoli has remained an outstanding vehicle in the Philippine automotive market, even more so in its Premium Sport variant. The subcompact crossover has the heart of a sporty vehicle but with tech and interior refinements that you'll likely find in fancy cars – all combined in a relatively affordable price tag.
With that said, we can't wait to get our hands on its recently launched diesel counterpart, which we'll surely do in the months to come.
Ford Ranger Wildtrak Biturbo (4.3/5.0)
Released in 2018 but driven and extensively tested in 2019, the Ford Ranger, especially in its top-spec Wildtrak Biturbo variant, is at the peak of the lifestyle pickup truck revolution that has been happening in the recent years. It's a notable balance of performance, comfort, technology, and design.
So much so, in fact, that the Ford Ranger came out on top of our first-ever 5 pickup truck video comparison – a manifestation of the vehicle's merits amid side-by-side comparison against its top rivals.
Disclaimer: This list includes cars we had for an extensive review, disregarding First Drives and Quick Drives. We've also excluded 15 cars that exceeded the P2-million mark as our 2019 online vehicle sales data have proven that most car buyers shop below this price point, therefore giving you a more relevant list.
Latest Features
The Ford Bronco is the perfect blend of style and capability for the Philippines that warrants its entry locally.

The Ranger Raptor is the best it's ever been, so here's what makes the 2023 model so special.

Dapper and durable, the D-MAX is a truck of many talents, find out why it's a great buy in its segment.
View More Articles