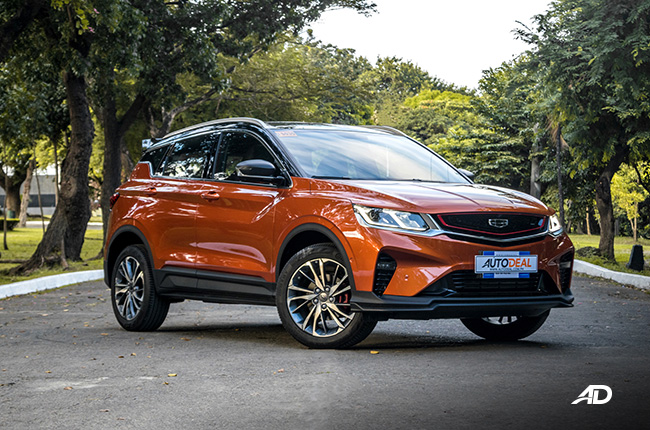 Geely Philippines is slowly gaining traction in the local market. The brand relaunched into the country back in September of 2019 under new management. It came in guns blazing but with only one model in the Geely lineup to celebrate its return. The Chinese brand brought in a subcompact crossover, a wise choice since the segment has been slowly heating up with options from Korean and Japanese manufacturers.
The Geely Coolray being the flagship model had a lot on its plate to contend with. It had to fight already established brands along with attractive offerings that the buying public has gotten used to. Thankfully, Geely did the right thing and recognized what the market wanted – a feature-packed and affordable compact crossover. The brand specced out its compact crossover specifically to fill in this niche.
With that in mind, the Coolray became an instant hit gaining a car club and an online following in the process. The model did so well that within the first four months of Geely's operation in the country it was able to sell 229 in 2019. While these numbers may look small, it's still impressive as the brand was practically unknown in the market and only had one dealership to boot.
Geely isn't done yet and continues to ride its momentum from 2019. The Chinese brand for 2020 is continuing to expand in the Philippines. It has plans to open up 30 dealerships in the near future, with 15 already set to open for 2020. These dealerships will be spread across the country with each of the 15 being located in strategic areas in order to maximize the brand's plans of expansion.
Geely also has plans to further expand its model lineup. Three new model silhouettes have appeared on its local website. Based on the silhouettes alone it looks like the Chinese brand has plans to break into the MPV, SUV, and midsize sedan segments of the market. It also has plans to release new models every six months.
Get the best deal - Choose multiple dealerships to compare offers!
You can request quotations simultaneously from multiple Geely dealerships. Select your preferred dealers from the list below.

Receive quotes from multiple dealers in minutes.
Check vehicle and color availability.
Choose the best deal for you.
Latest News
Hyundai officially unveils its Santa Cruz pickup truck, a unibody chassis Sport-Adventure Vehicle.

Motorists will be able to freely travel without the fear of being flagged down for coding until the end of MECQ.

Select markets could even get a V6 twin-turbo gasoline option which is the same one found on the Lexus LS500.
View More Articles