In a time of crisis such as the Coronavirus pandemic, local automotive brands are doing their part to help. Some local brands such as Toyota, Isuzu, Ford, and Volkswagen have lent out their test units and other vehicles to aid with the transportation of medical professionals.
Toyota has lent out its test unit fleet in order to help transport goods as well as medical staff to needed facilities. The fleet consists of multiple vehicles in the Japanese brand's lineup consisting of the Vios subcompact sedan going all the way to the RAV4, Rush, Wigo and FJ Cruiser. Even the brand's hybrid vehicles got in on the action as the Altis hybrid and Prius were also lent out to hospitals.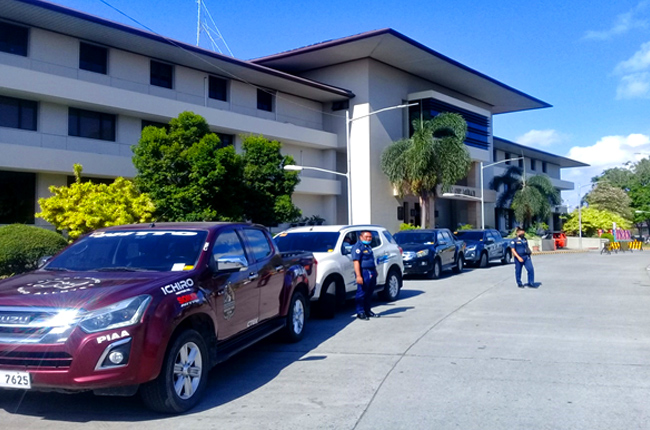 Isuzu, joining in on answering the call for transportation, has done the same with its Mu-X and D-Max test units. The Japanese brand also let out a couple of its truck-based public utility vehicles as well to aid with the transportation situation.
Not to be left out Ford and Volkswagen have also joined in with the aid of their minibuses the Transit and Crafter. These vehicles allow for more people to be transported at once without the need for a multi-vehicle fleet. Thanks to their size these vehicles will also be used to transport medical goods as well.
Even car rental companies are joining in on the effort. Hertz Philippines is one such rental company as it is offering free self-drive rentals to all medical personnel across the country. Each rental period is for a maximum of 30-days. The company is also encouraging everyone to only rent out vehicles as needed so as to allow more front liners to be able to avail of the services.
This shows that even with dealerships being closed down due to the enhanced community quarantine, the automotive industry isn't just standing idly by and is making an effort to help the country. Even around the world automotive brands are doing the same Ford Motors along with General Motors and Fiat Chrysler have converted a couple of their factories to produce medical equipment instead. A move that will benefit everyone greatly. In a time where car sales are expected to fall car companies are doing their best to help the nation recover.
Latest News
The 2023 Mazda CX-60 is finally here in the Philippines, with gasoline and diesel engines in the lineup.

Featuring a boxy and classic design, Lexus has finally launched the GX, which is geared for off-road use and luxury.

GAC Philippines sent out an invite for its event on June 20, 2023. As to what it is, we have a few guesses.
View More Articles