The phenomenal occurrence of the total solar eclipse last August 21 was the first time in 99 years. With that in mind, Mitsubishi thought that this momentous event is the perfect time to highlight the all-new Eclipse Cross.
While it has made its official debut at the 2017 Geneva Motor Show, Mitsubishi can't help but take advantage of the rare total solar eclipse to promote the Eclipse Cross. The Japanese automaker captured both eclipses in the same shot.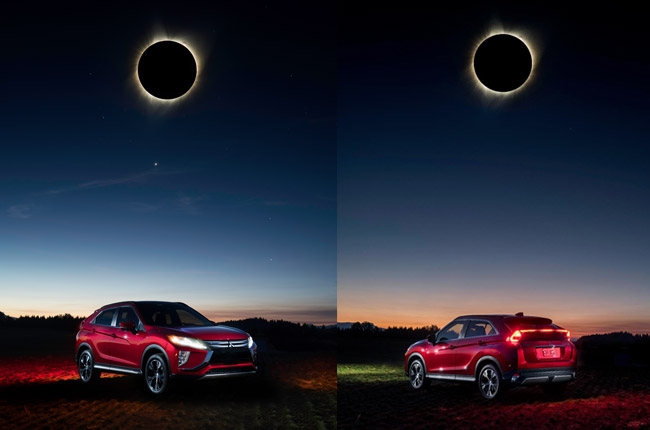 In case you're wondering, the Eclipse Cross measures bigger that than the Philippine-spec ASX. Mitsubishi's new compact SUV is 110mm longer, 35mm wider, and 60mm taller than the ASX. It has 2 engine options: a 1.5L gasoline and a 2.2L diesel.
As previously reported, the Eclipse Cross will be shipped to Europe this Q3 2017 (3rd quarter of 2017), then to Japan, North America, Australia and other regions.
Latest News
All good things have to come to an end as Suzuki finishes his fourth and final term.

Grab launched its newest feature in Thailand, the Drive Your Car service which lets you have a chauffeur for a drive.

Two heavy hitters have been introduced by the Golden Bowtie to go head-to-head against the Ford Expedition.