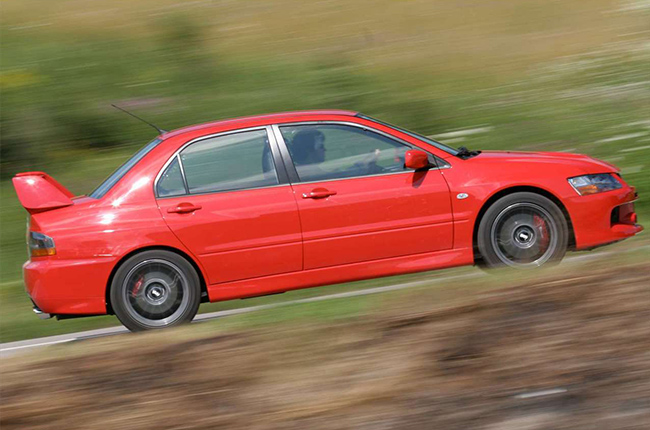 Do you own a Mitsubishi vehicle that dates back to 2006? If you do, read along, as your car might be part of Mitsubishi Motors Philippines Corporation (MMPC)'s safety inspection campaign.
With the directive from its parent global company, Mitsubishi Motors Corporation (MMC), MMPC announces the safety inspection campaign that affects Mitsubishi models such as the Pajero, L200, Strada, Lancer, Lancer Evolution IX, and Fuzion.
The main subject of the safety recall is the airbag inflators of these models. The said airbag inflator inspection and replacement are in-line to what other brands like Mazda and Nissan issued earlier. Although, there was no mention of the infamous Takata scandal in MMPC's press release – something that MMC has confirmed in 2016. Apparently, Mitsubishi vehicles contain Takata's ammonium nitrate-based propellant in the driver and/or passenger frontal airbag inflators.
Whatever the case is, MMPC initiates the inspection and/or replacement of the airbag inflators, free of charge. The company also guarantees a maximum service time of one to two hours, depending on the vehicle.
MMPC's safety inspection campaign affects Pajero SUVs (MY 2007 – 2016), as well as L200 and Strada pickups (MY 2007 – 2014), with a service time of one hour at the most. Meanwhile, inspection Lancer sedans (MY 2006 – 2009), Lancer Evolution IX sports sedans (MY 2009 – 2010), and Fuzion MPVs (MY 2005 – 2008) would take two hours at the most, which will also include replacement if deemed necessary.
We couldn't iterate further how important these safety recalls are, so go ahead, if you suspect that you Mitsubishi model is included in the recall, you can check it via Mitsubishi's website using your VIN, plate number, and other important information. You can visit the links here:
Again, service and replacement will be free of charge. Affected customers are also encouraged to call their preferred Mitsubishi dealerships to schedule an appointment for a smoother servicing process.
Latest News
Hyundai's featuring its IONIQ 5 and IONIQ 6 EVs in the latest installment of the Spider-Verse franchise from Sony.

Under the Autohub group, Kia inaugurated its Otis and Marikina showrooms, marking the brand's 43rd and 44th locations.

The most probable brand for SAIC Motor to control here in the Philippines would be MG, which could revamp the lineup.
View More Articles