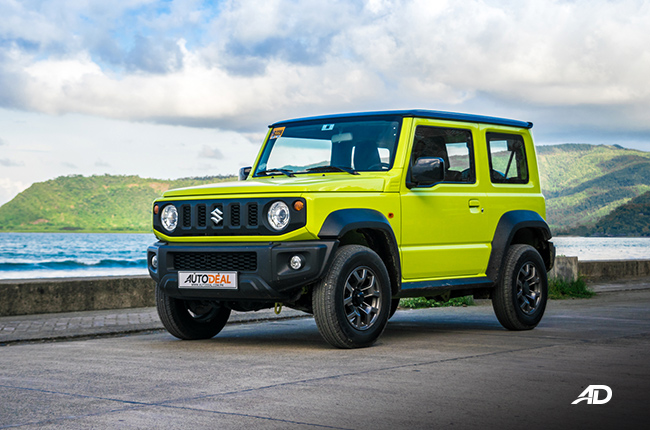 Locally sold Suzuki Jimnys will continue to be sourced from Japan. This comes after a report that the miniature off-roader will be produced at the Maruti Suzuki Gurgaon Plant in India just to fast track the delivery of its units.
As per the Japanese automaker, Indian-built Jimnys shall be exported to Middle East, Latin America, and Africa markets. Other ASEAN countries including the Philippines were not mentioned by the brand. Therefore, Suzuki Philippines will continue importing units from the land of the rising sun.
The India Plant already started production of the Jimny, with the first unit rolled out from the facility. As expected, Indian-built Jimnys do not differ from the ones produced in Japan. Both the Gurgaon Plant in India and Kosai Plant in Japan build the left-hand drive and the right-hand drive configured units.
As for the powerplant, it still comes with the same 1.5-liter gasoline motor that churns out 101 hp and 130 Nm of torque, plus, these units get the same all-wheel-drive system that should help it tackle unpredictable conditions. Transmission options include a 4-speed automatic and a 5-speed manual.
This should help Suzuki achieve a shorter waiting period for customers who are interested in this small wonder, plus, it might lessen the production load of the brand's Kosai plant as well. Again, our market shall continue sourcing Jimnys from Japan as the Philippines is not part of the Gurgaon Plant's list of countries for exportation.
After the brand spent a long time with its third-generation model, the all-new Suzuki Jimny made a global debut back in 2018. Its Philippine debut happened back in March 2019, and like its predecessor, the model was given so much attention and interest given its unique form factor and quirky features. Hopefully, with the addition of another production facility, the demand for this miniature off-roader might just be easier to address.
Get the best deal - Choose multiple dealerships to compare offers!
You can request quotations simultaneously from multiple Suzuki dealerships. Select your preferred dealers from the list below.

Receive quotes from multiple dealers in minutes.
Check vehicle and color availability.
Choose the best deal for you.
Latest News
Launch date has not been disclosed just yet.

Drivers should be mindful of the newly implemented speed limit.

Some of its suspension components were carried over from the Raptor.
View More Articles