You don't need Nostradamus to know the future of automobile. Tons of renderings, rumors, leaks, and confirmations are already out in the open – it's not limited to your imagination. What do you expect? With the internet and social media nowadays, everyone's updated.
Well, we don't have to make a lengthy introduction for this, as we know you already want to see these vehicles. Without much ado, here are the cars that are most likely to be launched in 2021 courtesy of Motor1. Some of them have already been confirmed, while some are still up in the air, waiting for the approval of the executives.
BMW iNext
Claiming the throne for BMW in the electric vehicle (EV) race toward a greener earth is the all-new Vision iNext. It will be introduced in the market in 2021 and, according to Motor1, is going to hit it big, as BMW has planned an extensive public relations campaign for it. The car is rumored to have power ranging from 134 to 800 hp.
BMW M2 CSL
Meanwhile, the German automaker is sliding in an under-variant of the M2 GTS. By 'under-variant' we mean it is inferior compared to the upcoming M2 GTS in 2021, which is expected to carry the 3.0-liter S55 biturbo engine from the M3 and M4. Unfortunately, the M2 CSL might utilize a detuned version of that.
Audi Q1
Audi will be buffing up its crossover line by introducing a smaller model than the existing Q2. It will be the youngest member of Audi's Modularer Querbaukasten (MQB) family and will be using the same platform found under the A1 Sportback.
Mercedes-Benz SL
Mercedes-Benz opened up the plan for a new SL to the public earlier this year. As exciting as it sounds, there are a few despairs to deal with. Rumor has it that there will be no hardtop version, which means it's restricted to a soft top body. Another sad thing Merc fans have to deal with is the idea that it won't house the brand's V12 engine, rather, a range of engines from a 435-hp straight-six engine to an 800-hp electric motor.
Porsche Taycan Cross Turismo
Another speculated wonder to hit the market in 2021 is Porsche's Taycan Cross Turismo. It will be built around sportiness and should cater to the lifestyle of active people. It will have an all-wheel drive mode powered by two electric motors with more than 600 hp.
Jaguar J-Pace
Jaguar's thinking of facing the Porsche Cayenne is with the J-Pace in 2021. Although the British marque sounds certain about which car the J-Pace will challenge, reports say that, ironically, the name isn't final yet. It could change and Jaguar might introduce this vehicle in a name we all don't know about today.
Jaguar XK
We all know the F-Type as Jaguar's 2-seat high-performance car. The British marque is building a two-plus-two sports car from the same platform and it's going to be the revival of the XK nameplate. Motor1 reports that we could expect SVR versions with a supercharged V8 under the hood – that's atop JLR's lineup of four- and six-cylinder engines.
Land Rover Range Rover
The home for some of the world's hottest SUVs, Land Rover, will be launching the fifth-generation Range Rover in 2021. Some circulating reports say that there's a new Modular Longitudinal Architecture platform to be boasted once it comes out. In addition, chances are that this gen could receive a new straight-six gasoline and diesel mills.
Lagonda e-SUV
Aston Martin's luxury sub-brand is also joining the inevitable trend of electrification with an electric SUV. The design will most likely to be based from Lagonda's Vision Concept earlier this year. Just imagine a bulkier version of that design and that could probably be it.
Ford Mustang
Ford originally plans to unveil the next-gen Mustang in 2020 but there have been slight changes from the American blue oval brand. The next-gen Mustang will be out in 2021 and will run on one of Ford's latest modular platforms. What's even exciting is that there's a possibility for an all-wheel drive and hybrid variants apart from the regular rear-wheel drive.
Dodge Challenger
Dodge has kept true (or close) to how the original Challenger looks like with those retro twin round headlights. There is a chance that it will sit on the same platform but news say that major tweaks could be done to it for the next-gen Challenger. It's one of the nameplates out there that, despite technological advancements, remains planted to its roots.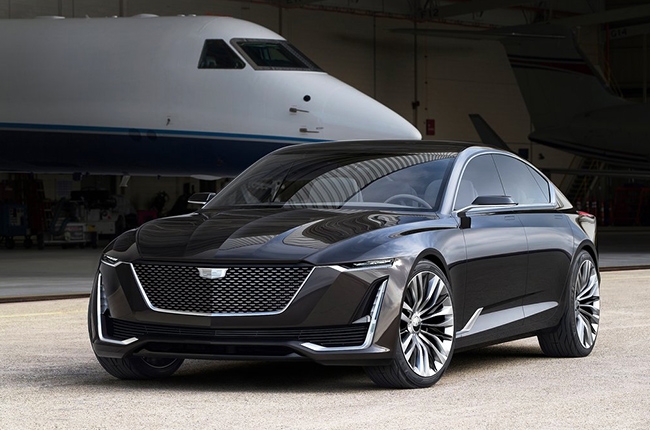 Cadillac Escala
Cadillac seems like to have went through their concept archives and saw the Escala concept from 2016. The American car manufacturer is putting the concept car into production line and is planning to launch it in 2021. According to the sourced article, it will be sharing a platform with the CT6 nameplate.
Nissan 370Z Nismo
In January 2018, reports surfaced up about Nissan working on the next-gen Z-car. The launch date could either be early or late next year. The spicier news is that it will have a high-performance Nismo version to follow in 2021. Talk about excitement.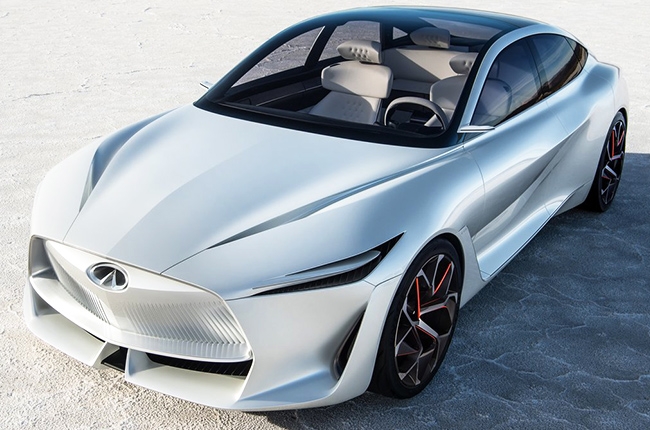 Infiniti EV
Infiniti now has one card in hand when it comes to electrification – despite other brands having a deck already. The Japanese car maker will be introducing its first EV in 2021 and it appears like the company is thinking about basing it from one of its concept cars – the Q Inspiration Concept.
Mitsubishi Outlander
2021 is the year when Mitsubishi will introduce a much longer and wider Outlander. Mitsubishi, through its collaboration with Renault and Nissan, is slated to add a plug-in hybrid Outlander that uses the Rouge platform.
Toyota 86
New platform, new engine, new design, bigger dimensions, and much lower ride height – these are all future characteristics of the Toyota 86 nameplate. This entry-level sports car from Toyota will bear in a new turbocharged engine that's said to produce 260 hp and 376 Nm of torque. Time for the 86 to get serious, don't you think?
Genesis Essentia
This hot-looking coupe will be the halo car of Genesis starting 2021. It will ride on an electric platform and is already declared good (but not greenlight yet) for production. But, Genesis is getting there. Say, we give it at least a couple of months, maybe, before we see official images and announcements about it.
Volvo XC90
The next-gen 2021 Volvo XC90 SUV is not hot news apart from the brand aiming to be going all-electric starting next year. In fact, there still isn't much info about the car since its announcement in 2017. Words in the motoring media tells a slightly sad story about it though – something like the car would have a limited set of 4 autonomous driving capabilities. This system means money, lots and lots of it.
Lamborghini Sedan
Lamborghini is known for flashy fast supercars bearing the charging bull emblem – not until the Italian car maker introduced the Estoque concept, which is a four-door concept car that's unlike anything in Lamborghini's portfolio. Now that the Urus is already out in the market, we could be coming close to a 2021 Lambo sedan.
Source: Motor1
Latest News
Mazda is working on launching a new CX-5 in 2025. The most popular crossover in the lineup is also going hybrid.

A new Toyota Gazoo Racing motorsport car is set to be unveiled during the 24 Hours of Le Mans on June 10, 2023.

Hyundai is serious about putting the N Vision 74 into production according to Chief creative officer Luc Donckerwolke.
View More Articles