It's about time for the World Car Awards to crown the 2019 Car of the Year (COTY). One of the 10 finalists for this title is the 2019 Suzuki Jimny. Yes, it managed to break into the top 10, placing itself in tight competition with a strong line-up, including some of the most recognized premium automotive brands on the planet.
As we all know, considering that it is already on its 15th year, there can only be one title-holder for the 2019 COTY. For this year, 40 cars were initially evaluated by 82 jurors. We're now down to the top 10, and these are:
Audi e-tron
BMW 3 Series
Ford Focus
Genesis G70
Hyundai Nexo
Jaguar I-PACE
Mercedes-Benz A-Class
Suzuki Jimny
Volvo S60/V60
Volvo XC40
As you may have observed, the list is dominated by European brands—with the exception of Ford and Hyundai. Then, there's The Jimny, bearing the Suzuki banner with full pride. However, that's not all because the Japanese mini SUV is also a finalist for the 2019 World Urban Car award. It will be judged alongside the Audi A1, Hyundai AH2 (Santro), Kia Soul, and SEAT Arona.
If you can remember, last year's title-holder was the Volvo XC60. If the Jimny wins the heart of the judges this year, Suzuki will be the fourth Japanese brand to receive the award. The previous Japanese automakers that held the Car of the Year title were Lexus, Mazda, and Nissan.
Meanwhile, if—and only if—the Jimny fails to prevail on the two awards, it still has another chance. The Japanese mini SUV is also one of the five finalists for the 2019 World Car Design of the Year title. It's the only Asian brand to make it in the list, which is a big statement. The five cars were initially reviewed by seven highly-respected design experts.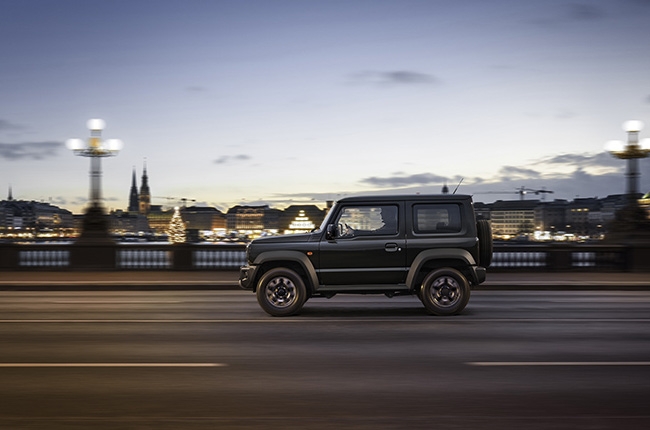 Being included in the top 10 or top 5 is one thing, but being among the few non-premium brands in a list dominated by brands like Jaguar, Volvo, or BMW is another level. Well, if this excites you, the countdown is already ticking. The top three finalists will be announced at the 2019 Geneva International Motor Show in March. The winners in each category will be announced on April 17, 2019.
Latest News
The Mazda2 and CX-3 now get a revamped 8.8-inch infotainment display to replace its current aging displays.

The Hyundai Custo/Custin is a seven-seater minivan that has made its debut in the ASEAN through Vietnam.

The Subaru BRZ STI Sport is a Japan-only model that features performance and cosmetic enhancements, along with EyeSight.
View More Articles